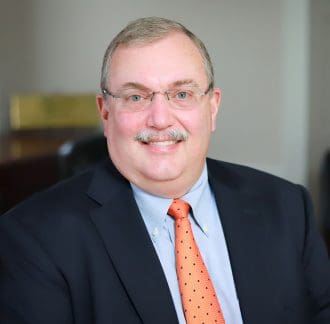 Gregory Crawford
CPA, CVA
About Greg
For more than 30 years, Greg has been delivering accounting and advisory services that exceed client expectations. He joined Yount, Hyde & Barbour in 1986, after working several years for a small local CPA firm. He is a valuable member of many organizations, including: the American Institute of Certified Public Accountants, the Virginia Society of Certified Public Accountants and the National Association of Certified Valuation Analysts.
Experience
At YHB, Greg has had significant experience in business valuation, litigation support, and tax and estate planning, with a focus on family business owners. Greg currently serves on YHB's Tax Quality Control Committee as well as the Business Valuation Team. 
Expertise
Greg excels in working with high net worth families who have multiple business and investment entities that require a combination of tax planning, estate planning, succession planning, and business valuation services. His forte is being able to quickly develop an understanding of complex financial situations, so he can anticipate needs and devise comprehensive solutions that minimize taxes and maximize value.
Approach
Greg treats each client as he would like to be treated. He imagines sitting on the client's side of the desk and asking what he can do to increase the client's success. To this end, he first tries to learn all that he can about a client's situation. Then he meets with YHB team members to decide the best approach to not only meeting the client's needs, but also identifying additional ways to add value.
Other Interests
Greg enjoys traveling domestically and abroad, sampling the culture of different cities with his wife. They have a son who is an Eagle Scout and graduate of the University of Virginia.