YHB's community culture is based on relationships — both between our firm and our clients and between all members of our firm. We believe that people work best and serve clients best when they truly work together as a team, rather than individual players. To this end, we take a "shared-client" approach to developing business and delivering services that are more beneficial to clients and more rewarding for us than anything acting alone could achieve.
Benefits
How can YHB make a unique and attractive work culture even better? Whether it is your health, financial security, continuing professional growth, or life/work balance, we've got you covered! YHB provides team members with competitive benefits offerings.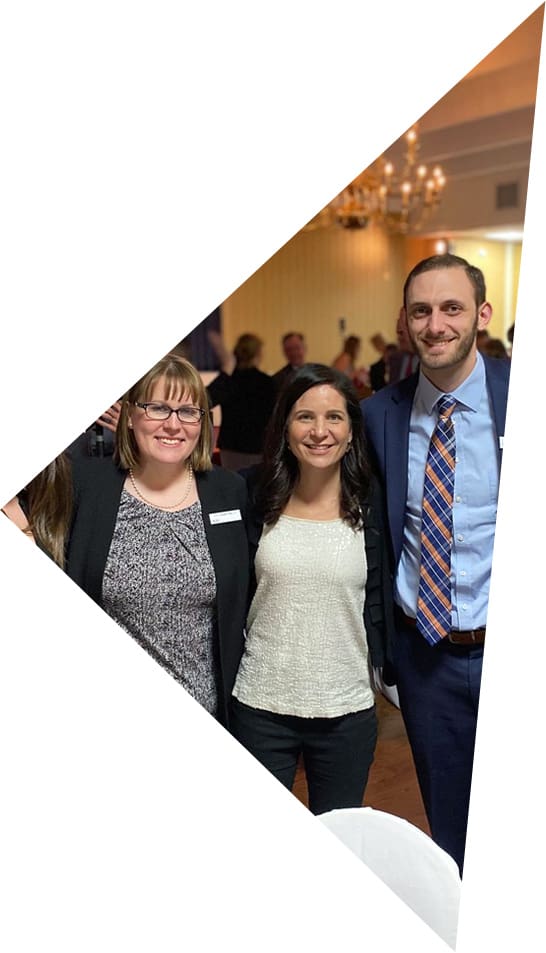 Professional Development: The CPA exam is important!
For recent college graduates, YHB will pay for a review course. We'll also give you a $3,000 bonus if you have passed all four parts by day one!
6 days of additional paid time off to sit for the CPA exam
Already a CPA? Congratulations! We'll help you keep it. – 40+ hours of continuing professional developmentannually
Professional affiliation dues reimbursement
New Associate Interest-Free Loan for associates to use towards student loans, a rental security deposit, increasing your professional wardrobe, etc.
Mentoring via YHB Leadership Circles

We know you're motivated, and we want to help you develop and shape your career path at YHB! Leadership Circles give you another opportunity to help mentor other accountants.
Having Fun at Work is key!
Annual Firm Day celebration
Lunch on Fridays and breakfast on Saturdays during busy season
Charity Jean Fridays
Business casual dress
Employer paid or free parking
Stressbusters: Friday lunches during busy season, fun competitions like our internal meme competition, our internal How Not To Survive Busy Season Guide and many more!
Having Fun outside of Work is essential too!
Generous paid time off; employees start earning PTO from day one! Employees start earning 15 days, and that number increases based on experience. Not to mention the 10 days we have off for holidays.
Annual holiday party
Annual Summer Event where employees from all offices bring their friends and family to enjoy a fun summer outing!
Opportunities to volunteer your time for community service during normal work hours
Interest-free computer loan to make sure you have all your technology needs met at home too!
Group discounts to gyms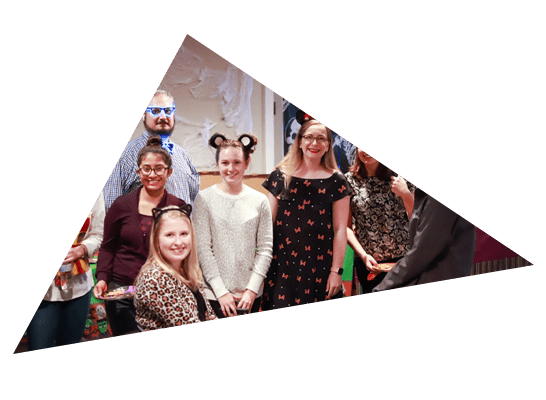 Great Insurance Plans!
Four health insurance plans to choose from so you can pick the plan that's right for you – medically and financially!
Dental coverage
Medical and dependent care flexible spending accounts
Health savings account
Life insurance equal to 3x salary that's 100% paid by the Firm
Long term disability insurance paid by the Firm
Short term disability insurance paid by the Firm
Transparency in Coverage
https://www.cigna.com/legal/compliance/machine-readable-files
This link leads to the machine-readable files that are made available in response to the federal Transparency in Coverage Rule and includes negotiated service rates and out-of-network allowed amounts between health plans and healthcare providers. The machine readable files are formatted to allow researchers, regulators, and application developers to more easily access and analyze data. 
Saving for your future made easy at YHB; it's worth the wait.
401(k) Plan
Profit sharing
529 College Savings Plan
SoFi Student Loan Refinancing

LEADERSHIP CIRCLES
Connecting Through Leadership Circles
From day one at YHB, you'll belong to a leadership circle of three to five firm members who provide mutual support, guidance and camaraderie, so you'll always feel connected and cared about. In addition, you'll collaborate with members of other circles on a variety of projects, so you'll receive training and feedback from other managers, too, and will continuously learn from other firm members.
Your circle will be led by a manager who helps you get involved in the type of projects you like and makes sure you get the training and experience needed to advance on your career path. To this end, you'll work with your circle leader to design a customized professional development program and will get constructive feedback through our performance review process. In turn, you'll build your management and leadership skills by providing feedback to and sharing knowledge with others.
Our leadership circles help create a community culture at YHB that's based on collaboration, knowledge-sharing, and relationships. Each principal works with two or three leadership circles to provide direction and feedback, as well as to get feedback from circle members and to learn about their or their clients' needs.
As a result, we have a true team organization in which no single person "owns" a client, but everyone works together to deliver the best client service possible. This not only allows for excellence service for our clients, it also allows talent across the firm to be utilized in the best and most efficient way. We're also able to provide more robust services to our clients to truly be their trusted advisors.