Healthcare Accounting Expertise, Timely Service
If providing health care were just about treating patients, you'd probably do quite well without us. But because healthcare as a business (or nonprofit organization) involves specialized tax, accounting and compliance issues, you need the assistance of professionals who understand your needs and have the experience to help you succeed.
At YHB, the healthcare industry is a major focus of our firm. So we've created specialized teams dedicated exclusively to serving Healthcare Practices, Healthcare Organizations, and the Senior Living Industry. Each team consists of highly experienced and specially trained professionals who know the ins and outs of the niche they serve, the regulations that govern it and the best practices that help achieve your goals.

Scalable Services that Work for You
We build teams and solutions customized to meet your needs and prepare you for the future.
Solutions to Help You Succeed

At YHB, we build teams tailored to your goals. Because truthfully, we've never been comfortable with uniformed solutions. Instead, we pull from our collective expertise to design a sophisticated blueprint for your financial future.
Engagement Team Continuity

Because our turnover is low, you'll be served by many of the same professionals throughout an engagement and over the years. This means you won't have to explain what your organization does to new staff each year.
Scalable for the Future
We offer a full range of scalable services that can be right-sized to meet your needs. And once we've determined the kind of services you need, you can count on a predictable fee and continuity of service.
Our Commitment to Heathcare
Healthcare, just like our industry, is always evolving. That is why our team is a proud member and actively participant in the below associations: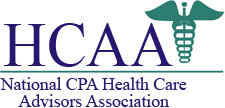 ---
Find Your Solution
Practice financial management
Practice startup consultation
Group specific compensation formula calculation/reconciliation
Sales, mergers, acquisitions, partnerships
Overhead analysis
Trend analysis, benchmarking and cash flow analysis
Debt analysis and negotiation
Accounting systems and software
Design and monitoring
Software assessment
Tax reduction and deferral
Accounting method optimization
Estimated tax payment optimization
Property and equipment management
Real estate sale or purchase
Depreciation strategies
Rent vs. own analysis
---
YHB is ready to deliver comprehensive accounting, assurance, tax and consulting services designed to meet your needs. We serve nearly every segment of the healthcare industry, including:
Healthcare Private Equity Groups