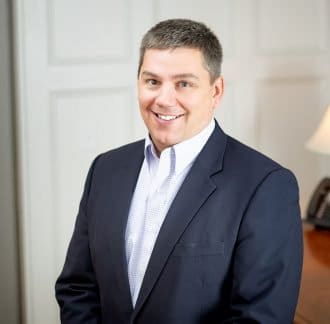 Chris A. Pearson
CPA
About Chris
Chris joined YHB in 2001 with a B.S. in finance, accounting and accounting information systems from James Madison University. He is a member of the American Institute of Certified Public Accountants and the Virginia Society of Certified Public Accountants.  He has served on the Culpeper County Chamber of Commerce as a member, on the Board of Directors, as Chairman of the Small Business Committee.
Experience
Chris delivers a broad range of accounting, tax, assurance and business consulting services to clients throughout the Culpeper area, with a focus on the construction industry and small businesses. Besides helping to manage the firm's Culpeper office, Chris is a member of YHB's construction and business consulting teams. His experience includes preparation of financial statements and corporate/partnership income tax returns for private company clients, as well as service in the U.S. Navy.
Expertise
Chris is highly skilled at helping the owners of small businesses set goals and develop strategic plans. He then continually measures performance to achieve those goals. His deep knowledge of business operations and management makes him adept at identifying ways for clients to increase operational efficiency and take advantage of growth opportunities, tax credits and profit enhancement strategies. He also excels at helping clients with tax planning and compliance, retirement and succession planning, and selecting and installing accounting systems.
Approach
For Chris, communication is the key to effective client service. So he talks at length with clients to determine their goals, understand their situations and gain insight into what's happening in their businesses and personal lives. He then uses strategic dashboards, benchmarking, what-if analysis and other tools to track performance, identify areas for improvement and develop solutions that help move clients ahead. To keep clients on track and head off potential problems, Chris touches base with them frequently to see how things are going and to suggest ways to increase their success.
Other Interests
Chris enjoys spending time with his family, learning about new technology and the impacts it will have on business, and playing golf.
·   ·   ·   ·
What Clients are Saying
"Chris is always helpful, available, and capable to explain things in a way I can easily understand. I trust his advice, and he takes the stress out of our accounting needs." – Lorrie T.
"Chris Pearson has always done a great job for my family.  We are very confident in his abilities and appreciate his hard work and dedication to doing his job so well." – Anonymous