As a CPA, I often talk to our clients about wealth transfer, avoiding probate, and minimizing estate and income tax. Understanding client desires and family dynamics has always been a part of that process. However, rarely do we discuss the stories, wisdom, and recipes accumulated over a lifetime and passing that to the next generation. In a recent interview I had with Bobby Feisee, founder of InSight Law in Ashburn, Virginia, we discussed his unique process of capturing memories, accomplishments, and the meaning of life his clients wish to preserve as a permanent legacy for their families. It was through the passing of his own father that he discovered the value of non-material wealth. As Bobby has gone through life he wishes he had a letter or recording from his father describing what he went through in building a business, picking his wife, and getting though the ups and downs of life.

When Bobby decided he wanted to offer something more meaningful to his clients than just the preparation of wills and trusts he discovered Purposeful Planning through Sunbridge Network training. The legacy planning training method uses carefully designed, wide ranging questions that focuses on connecting generations, such as family history, jobs, and best and worst investments. There are approximately 20 to 25 topics to choose from. A meaningful example of these questions to Bobby was a series called Message in a Bottle. The focus was to imagine his child at a low point in her life, walking on an empty beach and discovering a message in a bottle. The message was from him to his daughter. The questions in this section focus on what words you would provide her at that low point in her life.
Bobby's process of estate document preparation starts like most legal document preparation for estate attorneys. He gets to know the lay of land by getting to know the family dynamic and covers legal, tax and titling issues. Only about 25% of his clients decide to go to the next step of the planning process that includes the legacy planning. The questions are available on his web site and his process does not require them to go through the questions with him. However, the clients that go through the process, with his experienced guidance, end up with an edited version in video, audio or written form that he provides on disc or audio file. In addition, he can incorporate key elements into your actual trust documents that weave your own words throughout the document. This is known as a Purposeful Trust and helps to make the document more understandable and captures the voice of the grantor by utilizing the techniques of overview and explanation boxes.
Bobby feels his clients that participate in the process are left with the peace of mind that they have done everything they could to set up their family and provide guidance in the use of wealth as well as protecting them from being taken advantage of. The hope is to provide a little meaning behind the wealth that is being transferred to their families so that it is not taken for granted and squandered away. Bobby has found that speaking to the heart has the greatest impact. The real value comes from the family stories, lessons learned, and grandma's chocolate chip cookie recipe that are captured and shared with generations to come.
If you are considering having your estate planning documents drafted, remember to consider the non-material wealth you want to leave as part of your legacy. It may help provide the motivation you need to get started.
About the Author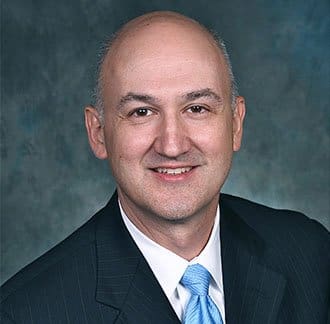 James Snyder, CPA, CSPM is a principal at YHB in the Leesburg, VA office. He provides income and estate planning services, business consulting, and estate and trust administration services to successful individuals in many professions, especially engineering, law, technology and real estate. He also provides strategic guidance and planning for clients involved in stock option transactions and wealth transfer.