---
As we head into the heat of summer, construction companies are no doubt entering one of the busiest times of the year.  While the focus of the critical mass is on the work in the field, it is still important to check the pulse on the financial health of your organization and the wellbeing of your team members in the field.  In this quarterly update, we take a closer look at some eye-opening safety statistics and also the steps you should be taking to monitor financial performance as we enter the third quarter of 2017.
Safety
Safety has long been a topic of discussion within the construction industry.  The nature of the work has always presented a risk for accidents significantly higher than that of most typical job professions.  Nevertheless, tremendous improvements have been made to lower these risks as advancements have been made in the way construction work is performed, and as an increased emphasis has been placed on safety training and best practices.
The Associated General Contractors of America (AGC) recently partnered with the Myers-Lawson School of Construction at Virginia Tech to perform an in-depth study on the recent trends in construction industry jobsite fatalities.  While the study found that the overall fatality rate has been lowered by 10% over the last 10 years, there is always going to be room for more vigilance and improvement in reducing these numbers, as any fatality is one too many.
The study found that falls from ladders and other structures accounted for nearly one-third of construction related fatalities.  In addition, the mid-day time frame around noon saw significantly higher numbers of job related deaths.  While many in the industry believed independent contractors were at more risk for accidents, the study found that 80% of fatalities were suffered by those directly employed by construction companies.  The study did find that smaller companies are more susceptible to these accidents, as firms with less than 10 employees suffered the highest fatality rate.
These are just a few statistics that stuck-out from a very detailed study.  Take time this summer to emphasize the importance of safety on your job sites.  Companies who promote a culture of safety will continue to be sought out for opportunities and will be rewarded for this important investment in protecting their people.

Mid-Year Financial Review
With all of the work going on in the field, it can be easy to lose sight of the key financial metrics you should be monitoring on an ongoing basis.  Sure, customers are being invoiced, bills are being paid, and hopefully a net surplus is ending up in your bank account.  While "cash is king", it only represents one metric of determining success and evaluating whether or not you are maximizing your current opportunities, and laying the groundwork for a bright future.
Ratios and key performance indicators can easily be measured on a monthly and quarterly basis.  Benchmarking metrics such as A/R and A/P days against prior performance and industry standards will help ensure that you are properly managing your cash cycle.  Reviewing profitability levels on jobs in-process against estimates will assist in making the necessary changes to reduce the potential for profit fade in the latter stages of the job.  Remember that profit fade almost always surfaces in the last 20% of a project.
In addition, make sure you are on pace to meet any financial covenants that may be required by your bank or bonding company.  Securing backlog heading into the latter part of the year will always help construction company owners and managers sleep a little better at night.  It can also allow you to proactively plan for any additional equipment and personnel additions, versus scrambling to make these decisions near year-end.
We hope you found these tips to be beneficial.  Best of luck out on the job site, and know that your team of trusted advisors at YHB are here to assist you with achieving your company goals in 2017 and beyond.
---
---
About Chris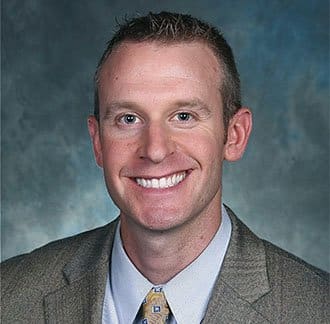 Chris joined Yount, Hyde and Barbour, P.C. in 2004 after graduating from Virginia Tech, where he earned a B.S. degree in accounting. During his time with the firm, Chris has focused his efforts on providing audit, review, compilation and tax services to clients in a variety of industries, including construction and real estate and not-for-profit entities. Chris also specializes in assisting clients with strategic performance management, including the implementation of dashboards and overall process improvements.