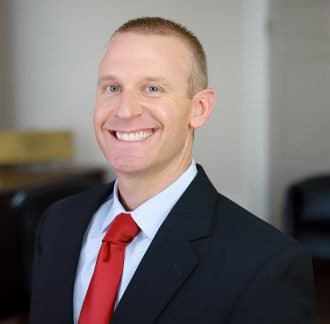 Christopher L. Frye
CPA
About Chris
Chris joined Yount, Hyde and Barbour, P.C. in 2004 after graduating from Virginia Tech, where he earned a B.S. degree in accounting. He is a member of multiple committees, including the American Institute of Certified Public Accountants, the Virginia Society of Certified Public Accountants, the Associated Builders and Contractors, the ABC-VA, Management Education Committee, the Associated General Contractors (AGC) and the Construction Industry CPAs/Consultants Association.
Experience
During his time with the firm, Chris has focused his efforts on providing audit, review, compilation and tax services to clients in a variety of industries, including construction, government contracting, real estate and not-for-profit entities. Chris also specializes in assisting clients with strategic performance management, including the implementation of dashboards and overall process improvements.
Expertise
Through continuing education and professional development, Chris stays up-to-date on the trends and changes affecting his clients' industries and the accounting profession as a whole. He regularly speaks and writes articles on these relevant topics as they arise. In addition to being a licensed CPA, Chris has also earned a CSPM (Certified in Strategic Performance Management) designation through MentorPlus®. This designation allows Chris to provide value to his clients above and beyond tax, audit, and other compliance services.
Approach
Chris strives to take a "client centric" approach, where services are based on the actual needs of the client rather than a specific commodity or deliverable. By taking time to understand the operations of a business and its future goals, Chris is able to provide superior customer service and help clients avoid and plan for potential difficulties, rather than just accurately reporting on them once they occur.
Other Interests
Chris enjoys spending time with his wife and two sons. His hobbies include exercising, strength training and running, as well as following Virginia Tech Athletics. He served as assistant basketball coach at Millbrook High School from 2004 – 2014.
·   ·   ·   ·
What Clients are Saying
"Easy to work with.  Professional. Always available.  Trust and value YHB with all aspects of our business." – Anonymous
"Chris Frye's trustworthiness, and his knowledge, consistency and professionalism, year in and year out." – Anonymous