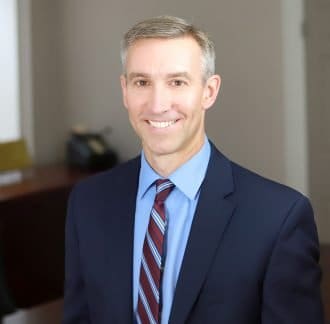 Thomas L. Milburn
CPA
About Tom
Tom began his professional career at YHB in 1997, with a Bachelor's degree in liberal arts and sciences as well as a Master of Accountancy degree, both from Virginia Tech. He is a member of the American Institute of Certified Public Accountants and the Virginia Society of Certified Public Accountants.
Experience
For years, Tom has dedicated his practice to providing accounting, auditing, advisory and tax services to financial institutions throughout Virginia, West Virginia, Maryland and Pennsylvania. A leader of our Financial Institutions Team, Tom also serves on our IT Steering Committee and Organizational Development Steering Committee and conducts annual audit training for new hires.
Expertise
Because Tom has worked with financial institutions for more than 10 years, he excels in conducting internal, external and SOX 404 audits, assisting with SEC and financial reporting, and providing tax compliance services to financial institutions. While he has expertise in consulting about internal controls and SOX implementation, Tom's comprehensive knowledge of the financial institutions industry enables him to meet the full range of a client's accounting service needs.
Approach
Tom believes that building a strong relationship with clients is one of the keys to maximizing the benefits of the services he provides. In working with clients, he listens carefully to what their needs are. Because of his bank audit expertise, Tom is able to minimize disruption of the client's staff while optimizing communication and achieving the desired results. Tom also believes that all members of our Financial Institutions Team are instrumental in building successful client relationships and performing engagements. Our focus on attracting, developing and retaining top professionals makes YHB a leader in providing services to community banks and credit unions.
Other Interests
In his free time, Tom enjoys traveling and camping with his wife and two children and watching the kids play sports. His hobbies include running marathons and playing basketball.