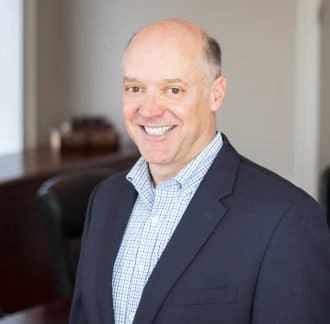 Scott Moulden
CPA
About Scott
Scott, YHB's Managing Partner, has been with Yount Hyde Barbour since entering the accounting profession in 1988. He has a B.S. degree in agricultural economics (emphasis in accounting) from Virginia Tech. He is a member of the American Institute of Certified Public Accountants and the Virginia Society of Certified Public Accountants, as well as a volunteer for the Frederick County Fair Association.
Experience
He has extensive experience in providing accounting, tax, and business consulting services to closely held companies, corporations, partnerships, and limited liability companies in the area. Over the years, he has worked with businesses of all sizes in a variety of industries, especially manufacturing, franchising, wholesale/distribution, retailing and agribusiness, as well as with the individuals and families who own and operate them.
Expertise
As someone who grew up on a farm and was involved in his family's business, Scott understands the challenges and needs of closely held businesses and what it takes to meet them. He specializes in helping businesses and their owners save tax, minimize risk, and operate more efficiently by using financial statements and projections as decision-making tools. He is especially skilled in advising YHB clients about financial controls and helping them negotiate favorable terms with banks and suppliers.
Approach
Scott has a hands-on approach to client service that's based on taking time to develop an understanding of key concerns facing the client.  Then, he works with the client to arrive at a plan of action he or she is comfortable with. In advising clients, he focuses on helping them understand how their money is being spent, so they can spend it more efficiently.
Other Interests
Scott enjoys traveling and spending time with his family, as well as helping out on his parents' farm.