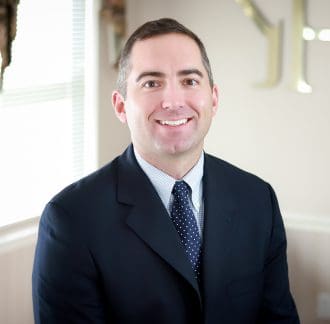 Riley O'Neil
CPA
About Riley
Riley graduated from Auburn University in 2010 with a bachelor's degree in business. He received his Master in Accounting in 2011 from Middle Tennessee State University before joining YHB in 2012. Riley has been a licensed CPA since 2014 and has worked with clients throughout Northern Virginia providing tax and advisory services to help them achieve their goals.
While he has broad experience working with clients, his focus over the last several years has been working with corporate and government contracting clients.
Experience
While he has broad experience throughout his time with YHB, most of his time is spent working with S-Corporations, C-Corporations, Partnerships and sole proprietors. He works with companies of all sizes in nearly all industries, including government contractors, construction, real estate, professional service companies and medical practices. He works closely with clients in all stages of the business life cycle.
Riley also works with individual clients including business owners, high net worth individuals, rental property owners. He believes it is important for one YHB team member to oversee the business tax returns and the personal returns to make sure we make sure our clients are taking advantage of all possible strategies.  
Expertise
He enjoys laying out all options when it comes to making decisions and providing the impacts of those options. He feels that tax law changes present opportunities for planning and that the more you know, the more options you have. He also enjoys introducing new ideas to clients and making sure his clients are aware of all possible tax strategies to minimize tax in current and future years.
Approach
Riley focuses on his client's specific needs to ensure they are aware of all tax opportunities, addressing internal challenges, increasing profitability, retaining top talent, incentivizing employees, making the best plan possible for the future. Riley is a team player and becomes part of the client's team as a third-party advisor.
Other Interests
Riley is a native of Northern Virigina. He and his wife have two children. He enjoys playing golf, wood working and hunting.
·   ·   ·   ·
What Clients are Saying
"Riley is always available to answer questions and always thorough in his responses." – Jamil A.