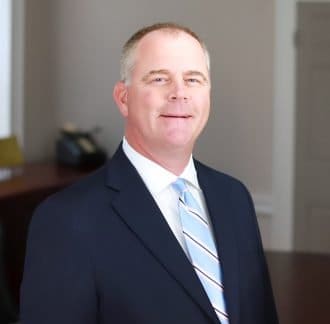 Kevin L. Branner
CPA
About Kevin
Since beginning his career at Yount Hyde Barbour in 1991, Kevin has been focused on helping construction companies, developers and real estate firms maximize their financial success. He has a bachelor's degree in business and economics from Randolph-Macon College.
Kevin is a member of numerous community organizations such as the American Institute of Certified Public Accountants, the Virginia Society of Certified Public Accountants and the Associated Builders and Contractors, the National Association of Homebuilders. He is an executive committee member of the Construction Financial Management Association (Central Virginia Chapter) an Associate Representative of the AGC Virginia State Board of Directors and the Treasurer of the AGC Valley District.
Experience
Kevin is highly experienced in delivering a broad range of accounting and business advisory services, including tax planning and filing, audits, succession planning, and profit improvement consulting. And through his active participation in various construction trade associations, he has developed a keen understanding of industry trends and issues.
Expertise
Kevin excels in advising construction businesses and their owners on ways to minimize taxes and achieve their objectives. Because of his extensive network of community contacts, he is especially effective at facilitating relationships with bankers, bonding agents, sureties, and other professionals who can provide the credit and services contractors and developers need to succeed. He also is skilled at conducting operational reviews and helping YHB clients choose business structures and accounting methods that lift their bottom lines.
Approach
As Kevin sees it, the key to effective client service is developing a good relationship with a business's owners and managers. So, whatever the purpose of an engagement, he begins by sitting down with you to discuss your needs and objectives and learn how you operate. By listening carefully, he is better able to identify issues to address and changes to make so that you not only achieve your objectives, but also maximize your success.
Other Interests
An avid golfer, Kevin enjoys spending time on the greens, or with his wife , daughter and son.
·   ·   ·   ·
What Clients are Saying
"Kevin Branner is my CPA. He has been phenomenal assisting me with growing a business and then selling that business. Also has helped tremendously with an ongoing audit. I'm blessed to have Kevin in my corner." – Cris A.