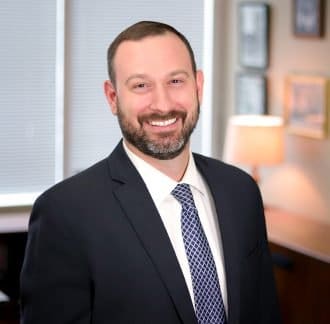 Justin Crowder
CPA
ABOUT JUSTIN
Justin began his career at Yount, Hyde & Barbour in 2007, where he has worked exclusively for our Community Bank Services Team since graduating from Old Dominion University with a degree in Business Administration, focusing in Accounting. Justin is based in our Richmond office, and is a member of the American Institute of Certified Public Accountants and the Virginia Society of Certified Public Accountants.
Experience
Justin is an audit leader for the firm, performing external audits, internal audits, bank tax services and SOX consulting for public and non-public financial institutions, and has been working with community banks in Virginia and throughout the region for over ten years.
Expertise
Justin's background has been exclusively with financial institutions since joining the firm, giving him valuable insights and significant experience in providing his clients with quality, value-added services. He has expertise in providing internal, external, and SOX 404 audits, as well as SEC and financial reporting assistance and significant experience with mergers and acquisition transactions.
Approach
Justin's focus is on providing quality service and adding value for his clients by being a trusted advisor and resource. He believes that accessibility and open, timely communication are key to developing strong relationships with clients and providing them the highest quality services that meet their needs in a changing, challenging environment.
EDUCATION
Bachelor's Degree from Old Dominion University in 2007