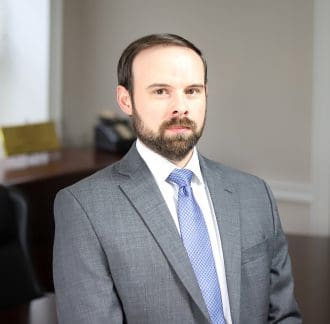 Jesse Meadows
CPA
ABOUT JESSE
Jesse began his professional career at YHB in 2005.  He graduated from Marshall University in 2003 and received a Master's Degree in Professional Accounting from West Virginia University in 2004. Jesse is a member of our Community Bank Services team and leads our Roanoke office.
Experience
Jesse has been working with community banks since 2005 and helped open and lead our Roanoke office, which opened in 2014. Jesse has extensive experience in SOX/FDICIA consulting as well as outsourced internal audit engagements.  He has been instrumental in leading YHB's compliance efforts and stays abreast of compliance developments, trains our teams and develops our compliance audit programs. He is a member of the American Institute of Certified Public Accountants (AICPA) and the Virginia Society of Certified Public Accountants (VSCPA).
Expertise
Jesse has worked with community banks for over 10 years providing reliable and quality solutions. He regularly conducts internal, external, SOX 404 and compliance audits. Jesse also has extensive experience with mergers, acquisitions and strategic planning.
Approach
Understanding that building relationships with clients is an important aspect of providing strong client service, Jesse takes the time to develop an understanding of clients' needs while helping them prepare for future industry changes. As important, Jesse enjoys working with younger staff to develop their expertise so that they are better able to serve client's needs.
EDUCATION
Bachelors Degree from Marshall University in 2003
Master's Degree in Professional Accounting from West Virginia University in 2004
What Clients Are Saying
[testimonial_rotator id="6960″]