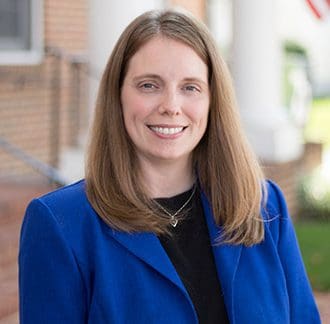 Jennifer Files
CPA
About Jennifer
Jennifer joined Yount, Hyde & Barbour in 2003 and holds a B.S. degree in accounting from Robert Morris University. She is a member of numerous organizations within the community, including the American Institute of Certified Public Accountants, the Virginia Society of Certified Public Accountants and is also on the Special Review Committee of the Government Finance Officers Association.
Experience
Throughout her career, she has worked on a variety of audit, tax, and consulting engagements for clients across many industries. She continues to lead our clients Single Audit compliance, Federal Acquisition Regulation (FAR) and governmental audit needs.
Expertise
She enjoys working with clients to identify  efficiencies in their processes, and to help clients defend and protect their bottom line. 
Approach
Every client, every company, every control environment is unique. Jennifer takes the time to thoroughly understand her client's needs and objectives. The result is a customized solution. No two businesses are alike, and for that reason, no two internal control structures should be either.
·   ·   ·   ·
What Clients are Saying
"Jennifer Files has been involved in leading our audit for several years.  First as the manager and then, most deservedly, after her promotion to partner.  She goes out of her way to be available.  Communicated well and is extremely easy to work with.  Top Shelf." – Mark M.