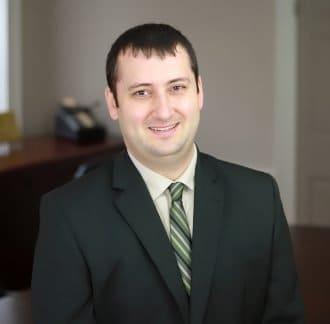 Derek McCarty
CPA
About Derek
Derek began his career in accounting with YHB in 2011 after a graduating with a B.S. in accounting from Shepherd University.  Derek became a licensed CPA in 2013.  He is a member of multiple organizations, including the American Institute of Certified Public Accountants, the Virginia Society of Certified Public Accountants, and a former President of the Tri-State Estate Planning Council.
Experience
As a member of the firm's Private Client Services team, Derek has developed an in-depth understanding of individual, trust, estate and business taxation.   Derek stays up-to-date with the latest trends and regulations, regularly attending courses specifically designed towards matters affecting his clients.  Derek also assists with providing tax training and ongoing mentoring to YHB staff members.
EXPERTISE
Derek specializes in assisting individual and corporate fiduciaries with complex trust/estate tax and compliance related issues. In addition, he excels in providing individuals and business owners with sound tax and business planning, taking into consideration their unique concerns and issues.
APPROACH
In order to best serve his client's, Derek takes the time to fully comprehend the client's situation and concerns.  He then works closely with the client and other YHB industry leaders to develop a thorough strategy that works in the client's best interest.  Derek also takes the time to ensure the client understands the strategy and to makes sure the client is both comfortable and satisfied with his recommendations.
·   ·   ·   ·
What Clients are Saying
"Sophisticated tax advice. Accurate and timely financial reports." – Brian V.