In the March issue of the Washingtonian, YHB Principal Krystal McCants is featured as one of DC's Top Financial Advisors. The Washingtonian narrows down the list to just 375 winners by surveying hundreds of people who work in the local financial industry and combining these results with their own research. The "Top Financial Advisor" list are those who received the strongest recommendations from industry experts and publications.
"We are so proud of Krystal and all of her achievements," said Scott Moulden, Managing Partner of YHB. "Krystal goes above and beyond, not only in the workplace, but in the community as well. She is all deserving of this honor, and we are grateful to have her on our team."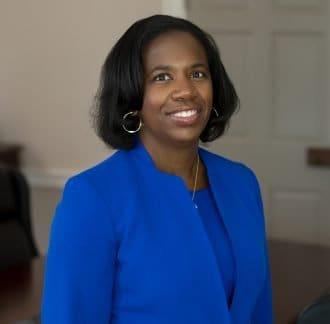 Krystal has over fifteen years of public accounting experience working with and advising high net worth individuals, trusts, and closely held businesses. Since joining the industry Krystal has held several leadership roles in the Virginia Society of CPAs (VSCPA). Currently, she serves as the Chair of the VSCPA Diversity, Equity, and Inclusion advisory council and on the planning committee for the AICPA Engage conference.
"This is very exciting to make the list again this year," said Krystal McCants. "I really try to focus on doing the right thing for my clients and being available to guide them through life's ups and downs. The last few years have had more complications than most. I believe staying positive and genuinely interested in the well-being of the clients I serve allows me to build strong and lasting relationships."
***
About YHB: We are all about you. At YHB we are passionate about finding custom solutions to help you thrive. As a leading CPA and advisory firm, we work with some of the most innovative and passionate leaders and organizations across the region. Established in 1947, we offer clients comprehensive accounting, auditing, tax, wealth management and risk advisory services. In addition to serving individuals, estates and trusts, the firm has extensive experience in working with both public and private businesses.
Please direct all media inquiries to Jeremy Shen at 540.662.3417 or Jeremy.Shen@yhbcpa.com