Friends and Clients of YHB,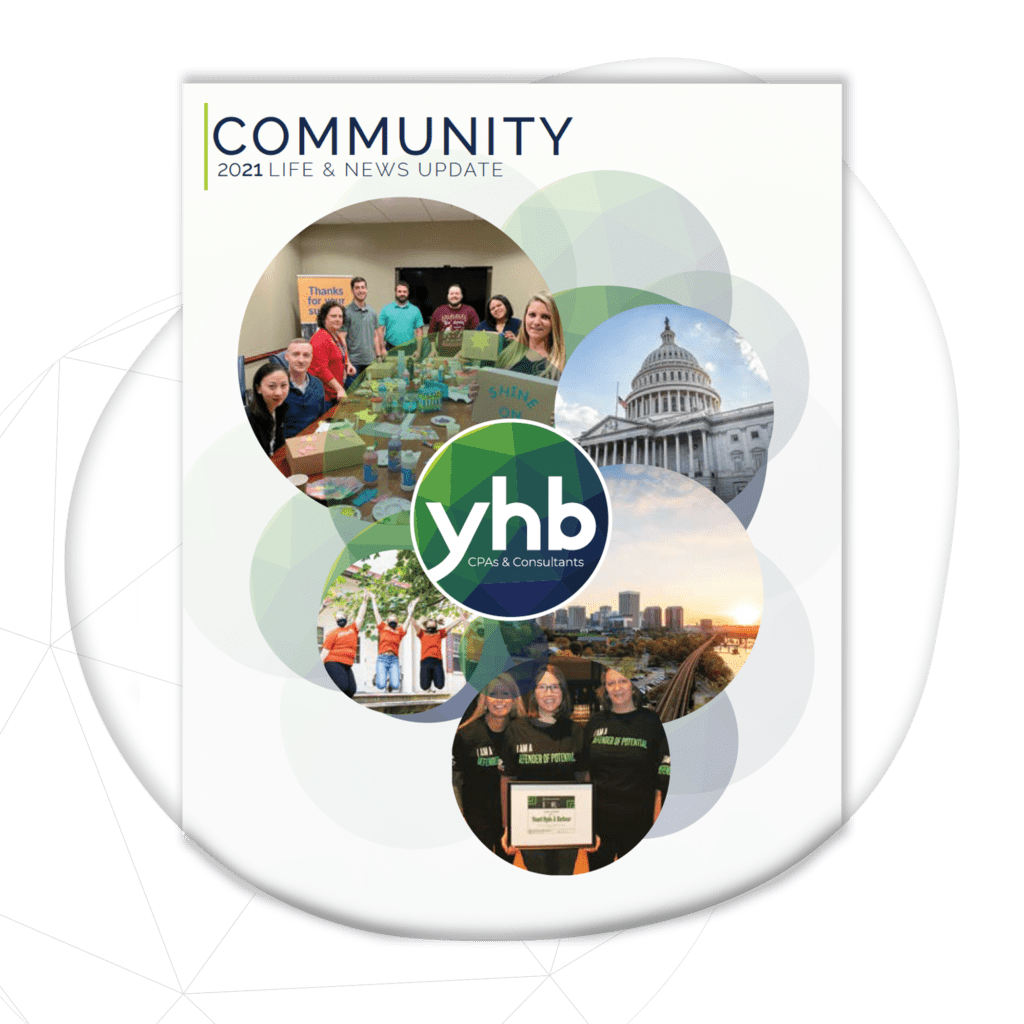 No matter your situation, 2020 was a unique experience for all. Regardless of our individual life circumstances, we all were impacted by this past year's events. So, let me start by offering my condolences to the loved ones lost to COVID-19. Additionally, we have seen firsthand the havoc this pandemic has caused on businesses and not-for-profits. Please know that we are here to support you, each step of the way. YHB is deeply rooted in our communities and we share in your grief. We believe by working together there are brighter days ahead for all of us.
One theme I think of when reflecting on 2020 is resiliency. No one plans for a pandemic. While most organizations, including YHB, have disaster recovery plans in place, it is hard to include certain intangible aspects in every plan. More specifically, culture. Having the technology to work remotely and meet with clients virtually has served us well in helping to keep everyone healthy. However, our greatest strengths rest in our team members and being active in the communities we live in. Things that working remotely have made challenging. This is where the theme resiliency starts to shine from the fog created at the beginning of the pandemic.
As tax filings were changing weekly and government programs to curb the economic impact begin to roll out, we were presented with the tremendous opportunity to play a pivotal role in the livelihood of many of our clients. Both an honor and responsibility we do not take lightly.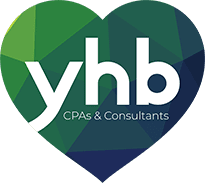 Since the start of all of this it has been a privilege to see our team members and clients adapt in ways we were not expecting. Academics and technology thought leaders all agree this pandemic has pushed everyone to innovate at least ten years ahead of where we were at the start. Talk about growing pains.
From providing guidance as it happened for clients to masking up to help a local not-for-profit to speaking out on a national stage for diversity in our industry, our YHB family (which we include you in) has displayed what resiliency means in a year of challenges. I leave you with one of the many silver linings from this past year, that is our theme from YHB's annual staff gathering (which was virtual this year), "We Will." No matter the challenge we know together we will: overcome, adapt, succeed… you get the point. Regardless of what lies ahead, we can, and we will find ways to thrive.
In this year's annual newsletter, we are proud to share some of those moments. As the world moves into 2021 with cautious optimism, rest assured we will do everything in our power to help you succeed.
Sincerely,
Scott Moulden, CPA
Managing Partner