The Tuesday before Thanksgiving in the 11th hour, a federal judge in Texas issued a nationwide preliminary injunction halting the new Department of Labor's FLSA overtime rule that was to go into effect December 1st.
How did this happen?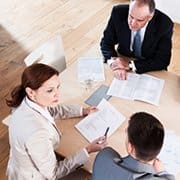 Twenty-one states filed an emergency motion for a preliminary injunction claiming the DOL exceeded its authority by raising the salary threshold too high and requiring automatic adjustments every three years. The states' case was consolidated with another filed by the U.S. Chamber of Commerce and other business groups with similar objections. One argument they presented was the claim that the FLSA's overtime requirements violate the Constitution by regulating the States and coercing them to adopt wage policy choices that adversely affect the States' priorities, budgets, and services.  They also presented that they will suffer irreparable harm if the preliminary injunction was not granted. The case is Nevada v. U.S. Department of Labor, U.S. District Court for the Eastern District of Texas, No. 16-cv-731
.
When do I actually have to make the changes to the salary threshold from $23,660 to $47,476 or change their status from exempt to nonexempt?
The postponement will stand until the judge rules on the case. Even after the judge's final ruling, the Department of Labor could appeal. President-elect Trump's administration could also drop the appeal. Another possibility separate from this is Congress could topple the rule by passing legislation (one bill that would postpone it has already passed through the House). Unfortunately, there is not a time line and things could keep changing in the coming weeks or months. YHB will continue to keep you updated on these changes.
"I already implemented the changes!"
If you have already made changes, you are not legally obligated to keep them. However, along with administrative costs, consider what it will cost you in terms of employee morale, especially around the holidays. Communication and message delivery will be a great tool if you do need to make further changes.
Want to discuss your personal strategy?
Your YHB accountants and advisers are standing by.
---
Learn more about our HR Consulting services here.