Is your first benefit plan audit in the near future? If so, you'll need to be prepared.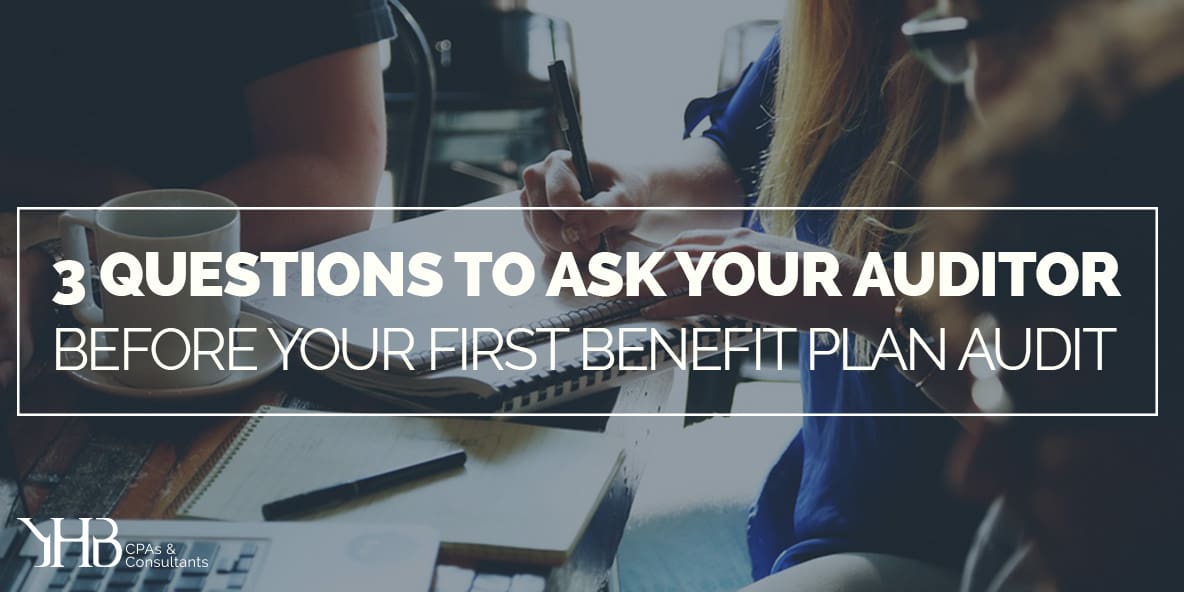 Any business with employee benefit plans covered by ERISA will be subject to complex regulations and possibly an annual audit, once they have 100 eligible employees. Plan sponsors have a fiduciary responsibility to properly manage their plans.
Before your first benefit plan audit you should ensure you are choosing the right audit firm. The DOL recently reported that audit firms performing fewer employee benefit plan audits tended to have the highest number of deficiencies. It was recommended to choose a firm that audits over 25 benefit plans to ensure compliance with professional standards. YHB currently audits over 80 benefit plans.
Once you've hired the right audit firm for you, here are a few questions to ask before your first engagement.
What is the timeline for the audit?
You'll want to know how much time an audit will take to ensure your staff is available to assist the auditors.
What type of information will you be requesting for the benefit plan audit?
Knowing what information an auditor will be requesting will give you time to prepare before the auditors arrive and helps speed up the audit process.
Who should I communicate with throughout the audit?
Communication is key, so you will need to know the names of the auditors that may be contacting you during the audit process. You may also want to assign a primary contact within your organization to handle all audit requests.
Following these baseline tips will create a good foundation for your benefit plan audit. Open communication with your auditor throughout the entire audit process will help it be smoother and more efficient for all parties.
YHB's Employee Benefit Plan Audit Team is dedicated exclusively to conducting benefit plan audits. Our professionals are highly experienced in auditing various types of retirement plans for businesses of all sizes in many industries. So whether this is your first benefit plan audit or routine, the experts at YHB are ready to help you grow confidently.
---
Katelyn Matherly, CPA, graduated from Virginia Tech with a Bachelor's of Science in Accounting and had prior experience in both public and private accounting before joining YHB in 2018. She is a supervisor on the audit team with an emphasis on employee benefit plans. Katelyn works primarily out of our Winchester office.