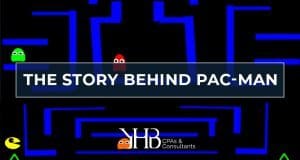 As I sit and dream of the sand, sunlight and ocean water, I'm a reminded of a game that my kids were introduced to during last year's family reunion.  It's a simple game with not many rules so when they asked if they could play I sent them off to figure it out themselves.  As time passed, I heard a lot of banging and frustration from upstairs.  They had the same complaints I once had.  "The stick (joystick) keeps sticking." "I can't get the yellow guy to go down this path." "Why does the yellow guy disappear and shows up in another part of the screen?" "What are these dots the yellow guy is eating?" "I like the teal robot (Inky)."  
Today, my daughter came downstairs asking what I was doing and saw a screen capture on my computer. "Dad, I love Pac-Man. All the boys at school play Math Man." In these strange times, looking back on a fond memory from your childhood, teenage or early adult years might bring a smile to your face. Here are some things you may not know about Pac-Man.

The History:
Released in May 1980, this arcade game has stolen the hearts and time of millions of people around the world. It was developed by a group, led by Toru Iwatani, that worked for a Japanese gaming company, Namco. Through 1999, its franchise estimated to generate $5.85 billion in revenue and almost tripled in the last 20 years. The game has inspired music, TV shows, movies, books and many more. It did not inspire one of Manny Pacquiao's nicknames!
The Characters:
Pac-Man, initially Pakkuman or Puck Man, was designed after the Japanese character "kuchi." The programmer has said there is some truth the rumor Pac-Man was also modeled after a pizza pie missing a slice
Blinky (red ghost) primarily chased Pac-Man
Inky (cyan ghost) randomized positions based on Pac-Man's location
Pinky (pink ghost) would try to ambush Pac-Man
Clyde (orange ghost) primarily went to the bottom left corner of the screen
Inspirations:
Toru Iwatani indicated the game was modeled after many of the childhood cartoons he watched.
Popeye loved his spinach which fed the idea of Pac-Man eating the power pills
Little Ghost Q-Tar and Casper the Friendly Ghost inspired the 4 ghosts
Tom & Jerry created the relationships between the two
Winner:
I would have to imagine no one reading this article has beaten Pac-Man. If you have we would love to hear your story. The first person recorded as beating level 256 and scoring 3,333,360 points is Billy Mitchell, from Springfield, Massachusetts. Mitchell could not go any further as it's believed the game runs out of memory to continue producing a complete image. He noted one of the biggest issues was staying intensely focused for 5-6 hours.

I hope taking a few minute to stroll down memory lane gives you a sense of happiness and nostalgia. We all look forward to the day we can commune together and talk about our younger memories. Continue to stay safe and enjoy the beautiful weather outside.
---
LEARN MORE ABOUT OUR RISK ADVISORY SERVICES
---
About the Author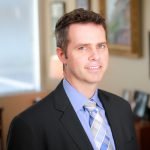 Stephen has extensive experience in IT Audit and Advisory Services. His background includes internal and external IT Audit services for state and federal agencies and Fortune 500 companies in retail, manufacturing and financial lending. His expertise spans financial statement audits, SOX, project management, legal and compliance and data analytics. To further his commitment to IT Security, Stephen has also completed the ISACA®'s Cybersecurity Audit Certificate Program.