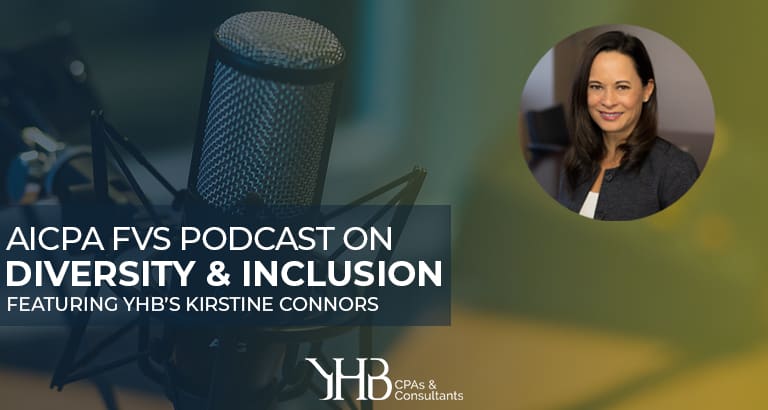 YHB Principal, Kirstine Connors, CPA/ABV, CVA, and member of the AICPA's ABV Credential Committee, had the opportunity to work with leaders in the forensics and valuation services industry to develop a series of podcasts on diversity and inclusion. Unfortunately, there continues to be a wide race and gender gap in the accounting industry, and we see that gap widen further when it comes to specializations and credentials, such as the ABV and CFF.
So why should firms care about this gap? How do firms raise awareness and improve diversity, especially in forensics and valuation services? What do you think we can do to encourage more women and people of color to specialize in forensics and valuation services?
These are just a few questions covered in Closing the Gap: Diversity and Inclusion in FVS Podcast Series. At YHB, we are continuing to learn how to raise awareness and improve diversity in our firm. We encourage our peers to do the same.
You can listen to the episodes below. We will continue to update this page as more are released.
---
---

---
Questions? We can help.