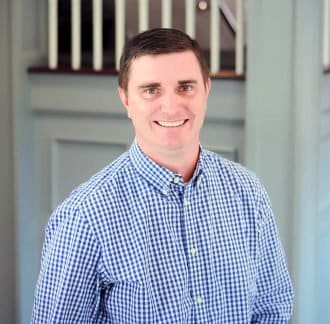 Alex Fleming
CPA, PFS
About Alex
Alex Fleming graduated from Lynchburg College with a Bachelor's degree in Accounting in May 2008.  He interned with YHB right after graduation and then joined the firm as a full-time professional the following year in August 2009.  During that interim year, he studied for and passed all four parts of the CPA exam and joined the AICPA and VSCPA.  Alex began his YHB career with the bank audit team but has transitioned to the tax department out of the Middleburg office.  He now specializes in complex tax planning and compliance for individuals, estate, trusts, private foundations, and privately-held companies.  Alex has also obtained the Personal Financial Specialist (PFS) certification from the AICPA in September 2017.
Alex is a native of Loudoun County, specifically the Middleburg area.  He is an active board member for the Middleburg Business and Professional Association, the Hill School Alumni Association, and the Piedmont Child Care Center.  He, his wife, and two sons now live near Warrenton with their two dogs.
·   ·   ·   ·
What Clients are Saying
"I have a lot of faith in Alex Fleming and his team at YHB.  They have assisted us greatly in our cross-border situation.  Their professional insight has helped us navigate a tax situation that only a true professional is versed in. " – Robert I.
"Alex Fleming with YHB is very professional and has my highest recommendation for anyone considering a tax accountant." – Robert R.