Winchester, VA (July 27, 2023) – YHB, a leading accounting and advisory firm, is proud to announce we have been selected as a recipient of the 2023 "Top Employers for Interns" Award by Virginia Talent + Opportunity Partnership (V-TOP) and the Region 8 Valley Internship Experience Workgroup (VIEW). This recognition is a testament to YHB's unwavering commitment to providing exceptional work-based learning opportunities for students through its robust internship offerings.
Virginia Talent + Opportunity Partnership (V-TOP), spearheaded by a collaborative effort between the Virginia Chamber Foundation, the State Council of Higher Education for Virginia, and the Virginia Business Higher Education Council, is dedicated to supporting and expanding work-based learning initiatives across the state. V-TOP plays a pivotal role in fostering partnerships between businesses and educational institutions, with a focus on promoting talent development and fostering a thriving business environment in Virginia.
YHB's dedication to fostering potential and supporting education has contributed to Virginia's status as the foremost state for education, talent, and business. With a long-standing history of hiring 15 to 25 interns annually, the firm has demonstrated its steadfast belief in empowering the next generation of professionals.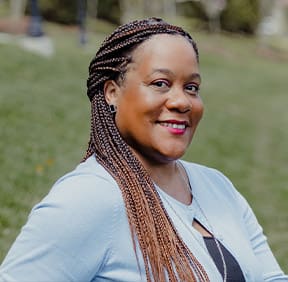 "Virginia Intern Day is an opportunity to recognize employers who have provided robust internship programs that benefit our future leaders of tomorrow and highlight interns' pivotal contributions to our ever-changing workforce," said Lee Mariano, Chief People Officer at YHB. "We are honored to be recognized as one of the 'Top Employers for Interns.' At YHB, we are deeply committed to nurturing young talent and providing them with an empowering and transformative learning experience. This accolade further reinforces our dedication to fostering an environment where interns can grow, thrive, and develop the necessary skills for successful careers."
---
About YHB's Internship Programs:
At YHB, it's all about you. We are dedicated to helping you thrive. Explore the exciting world of accounting through our highly sought-after internship and externship programs. Our competitive eight-week paid Internship offers hands-on experience with real-world projects, leadership training, community service, and client interactions. If you're a college sophomore or junior interested in accounting, we also provide a two-day Externship that gives you a taste of life at YHB. Successful externs become eligible for our subsequent internship program. Don't miss this opportunity to discover your future with one of the leading firms in the United States. Apply now through your campus career services or learn more at YHBcpa.com.
Please direct all media inquiries to Jeremy Shen at 540.662.3417 or Jeremy.Shen@yhbcpa.com