New Labor Law Changes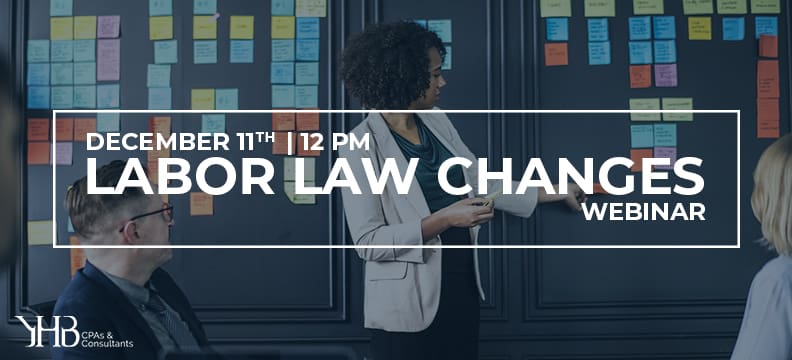 December 11th | 12:00pm – 1:00pm
Join us via Webinar
Webinar will begin promptly at 12:00pm
---
The Department of Labor has released changes that will increase the minimum salary requirements to be considered exempt from overtime under the Fair Labor Standards Act (FLSA). These new labor law changes will go into effect January 1, 2020. In this webinar, we will discuss:
What is Changing?
The Potential Impact on Exempt Employees
Options for Compliance with New Federal Rule
Steps to Take Before January 1, 2020
If you have any questions, please do not hesitate to reach out to us at 540.662.3417 or info@yhbcpa.com.