2017 was a big year for YHB: we celebrated our 70th anniversary.  Throughout the year we had various events culminating with our Richmond event at the Virginia Museum of Fine Arts (VMFA).  To celebrate our continued success we are helping to sponsor the VMFA's exhibit: Terracotta Army: Legacy of the First Emperor of China.  We can't compare to the legacy represented by this exhibit but we can aspire and be inspired by this exhibit.
In 1974, outside the city of Xi'an a group of farmers uncovered one of the greatest archeological sites of the 20th century while digging a well.  They discovered the First Emperor's subterranean army.  Over 8,000 life-size terracotta figures, all unique, were assemble to help the Emperor in his afterlife.
There have been many changes since then (221-206 BC) but the idea of creating defenses against unknown threats have not.  While we may not be building armies of figurines to protect us in our afterlife, we must build protection from unknown threats.  Emperor Ying Zheng probably had his advisors help him assess the risks that threatened him and develop plans to reduce those risks much like companies do today.  I imagine most risk assessments do not include protection in the afterlife but the principles are still the same.
The exhibit has 9 of these terracotta warriors you can see up close.  All of them of varying ranks and each one different.  It is like looking at the faces of people that lived over 2000 years ago.  There are many other items to see at the exhibit that also represent how they lived at that time.  As an accountant, I found the small weight inscribed with 2 edicts, interesting.  This weight represented the Emperor's regulation of weights and measurement and impacted commerce of the time.  Much like today, they were trying to do business while staying current with laws and regulations.
Seventy years seems like such a short time compared to this exhibit but a lot has changed since 1947.  In 1947 Ferrari built their first road car, Jackie Robinson played his first game and won Rookie of the Year, David Bowie and Hilary Clinton were born, and Al Capone and Henry Ford died.  Also in 1947, Miracle on 34th Street was released, a UFO crashed in Roswell New Mexico, and Chuck Yeager broke the Sound Barrier.  The average wage in the US was just over $2,800 and the average house cost about $6,500.  1947 was a big year and a lot has changed since then.
YHB has changed a lot over the last 70 years as well and we continue to change to keep up with what the future holds for our clients.  YHB has built their success on helping our clients.  Like the warriors in this exhibit, each of our clients are different.  We have grown by recognizing this and developing expertise in many diverse areas.  Our many industry specific teams have all grown because our clients expect us to be experts in our field and their industry.
As we say goodbye to our anniversary year, we look forward to the next 70 years.  We hope that you will take the time to come to Richmond and visit the Terracotta Army at the VMFA.  The exhibit will be here through March 11, 2018.
---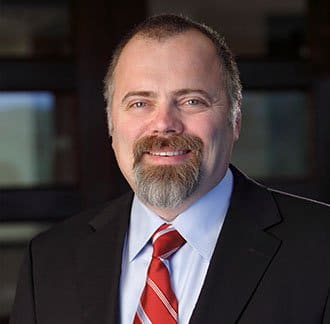 Throughout his time at YHB Curtis has provided IT audit and consulting to clients, even while holding the position of the firm's IT director for several years. Now, as head of the YHB Risk Advisory Services Team, Curtis focuses on assisting organizations in a variety of industries with internal audits and IT-related audit and consulting services. Also, he frequently speaks and gives presentations on SOX compliance, internal controls, and data security.
---

""While not as old as the Terracotta Army that you are about to see, we take great pride in our Firm's heritage. While much of the culture of YHB has changed since 1947, our dedication to clients remains steadfast." – Curtis Thompson, Principal"
From Richmond | 70th Anniversary Celebration. Posted by YHB on 12/08/2017 (72 items)
Generated by Facebook Photo Fetcher 2