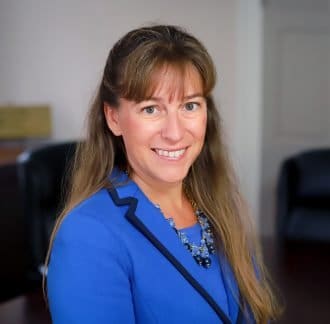 Olivia Hutton
CPA
About Olivia
Olivia began her accounting career at YHB in 1998, with a B.S. degree in business (major in accounting) from Bridgewater College and a Certificate in Nonprofit Management, sponsored by the University of Virginia. She is a member of the American Institute of Certified Public Accountants and the Virginia Society of Certified Public Accountants.
Experience
Olivia focuses on providing financial reporting services to nonprofit organizations, especially private schools, colleges, universities, and foundations. In addition to conducting audits and reviews, she has helped clients prepare Form 990, 990-T and Form 990-PF informational returns. As a member of our Nonprofit and Governmental Services team, Olivia has been named a Super CPA by Virginia Business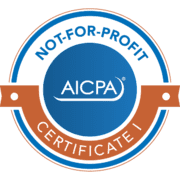 magazine in the nonprofit/governmental field as well as the "Young CPAs" field.
Expertise
Because she specializes in conducting audits for nonprofit organizations, Olivia has a thorough understanding of applicable regulations and audit standards. This expertise enables her to perform audits efficiently and issue accurate financial statements quickly after completing field work. In addition, she is very good at keeping lines of communication open and letting clients know about current developments in the industry and recently issued accounting standards.
Approach
For Olivia, the key to efficient service is learning all she can about an organization and its needs. She meets with management to find out whether the nonprofit has endowments, restricted funds or other financial features that require special attention. In conducting an audit, Olivia lets a client know what types of information she will need, documents internal controls and provides a draft financial statement as soon as field work is completed, so the client can review it at the same time a YHB principal does.
Speaking Engagements
Form 990 at YHB Annual Not-for-Profit Symposium, Loudoun Chamber Not-for-Profit Academy, Nonprofit Education and Training Workshop, and for other various groups.
Audit and Tax Update at Richmond Chapter of CPAs and YHB Annual Not-for-Profit Symposium.
Good Governance at Nonprofit Education and Training Workshop, Virginia Foundation for Community College Education Conference, and Hampshire County Community Foundation
New Accounting Standards at the YHB Annual Not-for-Profit Symposium
"Top five things to know in managing a Not-for-Profit Organization" at Shenandoah Valley Nonprofit Alliance for Excellence
Not-for-Profit Finance Fundamentals at Center for Nonprofit Excellence
Finance Management at the Lord Fairfax Community College Academy
·   ·   ·   ·
What Clients are Saying
"Working with Olivia Hutton and Claire Manspile over the past 3 years has been a great experience. They are both very professional, responsive and a joy to work with. Last year was the first virtual audit I have ever done, and it went seamlessly." – Julie D.