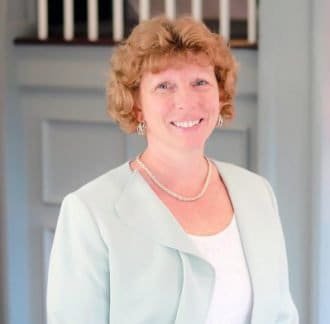 Elaine Cain
CPA
About Elaine
A Frederick County native, Elaine has been with Yount Hyde Barbour since beginning her accounting career in 1994. She holds a B.B.A. degree as well as a Master of Science degree, both from James Madison University. She is a member of several organizations such as the American Institute of Certified Public Accountants, the Virginia Society of Certified Public Accountants, the Frederick County Easement Authority, and the Winchester Kiwanis Club.
Experience
As the leader of our Family Wealth Services Team, she provides comprehensive tax, estate, trust, and gift planning and advisory services to wealthy families and individuals. Elaine also has extensive experience in conducting audits and providing tax compliance and consulting services to nonprofits and governmental entities.
Expertise
One of Elaine's greatest strengths is her ability to explain financial matters in terms non-accountants can understand, and to proactively inform YHB clients of developments that may affect them. In addition, she has a thorough understanding of estate planning issues, as well as a proven ability to work with family dynamics. As a result, she can meet the full range of a client's tax and estate planning needs, from serving as a trustee and managing finances to helping with business succession planning. She is especially good at helping clients get caught up with past-due tax returns.
Approach
To help clients develop effective tax and estate plans, Elaine takes extra measures to learn about their goals, circumstances, and needs, particularly any that may require special financial strategies. She strives to come to a full understanding of family relationships and issues that may affect the planning process, and to work through them to achieve consensus about the plans she helps develop. After assisting with plan implementation, Elaine keeps in contact throughout the year to help clients stay on top of their finances and make sure their plans are on track.
Other Interests
Elaine enjoys family vacations, particularly swimming at the beach in the summers. Her hobbies include shopping for and collecting antique Nippon ceramics, and riding motorcycles.