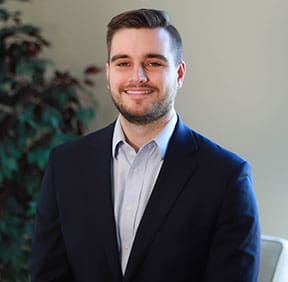 Brad Tomlinson
CPA
About Brad
Brad joined YHB in 2021 with several years of audit experience in public accounting. He graduated from Roanoke College in 2017 with a Bachelor's Degree in Business Administration with a concentration in accounting and finance. 
Expertise
During his time at YHB, Brad has focused on providing audit services to a variety of industries including not-for-profit and governmental clients.
Memberships and Other Interests
Brad is an active member in the Virginia Society of Certified Public Accountants (VSCPA) and American Institute of Certified Public Accountants (AICPA).