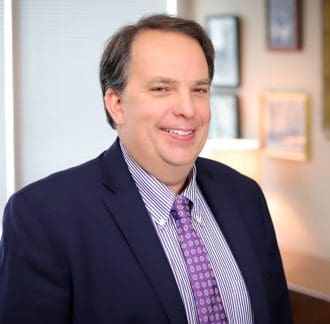 Alexander D. Eccard
CPA, CVA, ABV
About Alexander
Since beginning his accounting career at YHB in 1998, Alex has provided tax planning, compliance, business consulting, business valuation and litigation support services to closely held businesses, high net worth / high net income individuals, and other clients in a variety of industries and professions. He has a B.S. in accounting as well as an M.S. in accountancy (concentration in taxation), both from Virginia Tech.
Alex is involved in several organizations including the American Institute of Certified Public Accountants, the Virginia Society of Certified Public Accountants, and is licensed as a CPA in Virginia and West Virginia.
Experience
His experience includes assisting business owners with succession planning, analyzing financing structures, and negotiating business sales and other transactions. At YHB, he helps guide the firm's Business Valuation and Litigation Support Team, in addition to providing clients with comprehensive tax and consulting services.
Expertise
Alex excels in helping clients leverage opportunities to save tax while staying within IRS guidelines. He is skilled in providing international tax services, representing clients before tax authorities, and serving as an expert witness for clients engaged in the litigation process. As a Certified Valuation Analyst (CVA) and a CPA Accredited in Business Valuation (ABV), Alex also provides valuation services for gift and estate tax reporting, estate planning, due diligence in relation to buying and selling a business, marital dissolutions, and owner disputes.
Approach
In serving clients, Alex strives to deliver five-star service characterized by responsiveness, timeliness, thoroughness, accuracy and proactive communication. He also thoughtfully monitors business trends, changes in tax laws and developments in the economy to see how they may affect the clients he serves, so he can proactively help them take appropriate steps to reduce their tax liability and better achieve their financial objectives and goals.