Winchester, VA (August 2, 2022) — Yount, Hyde and Barbour (YHB) is delighted to share we have been named in INSIDE Public Accounting's 32nd annual ranking of the largest accounting firms in the nation.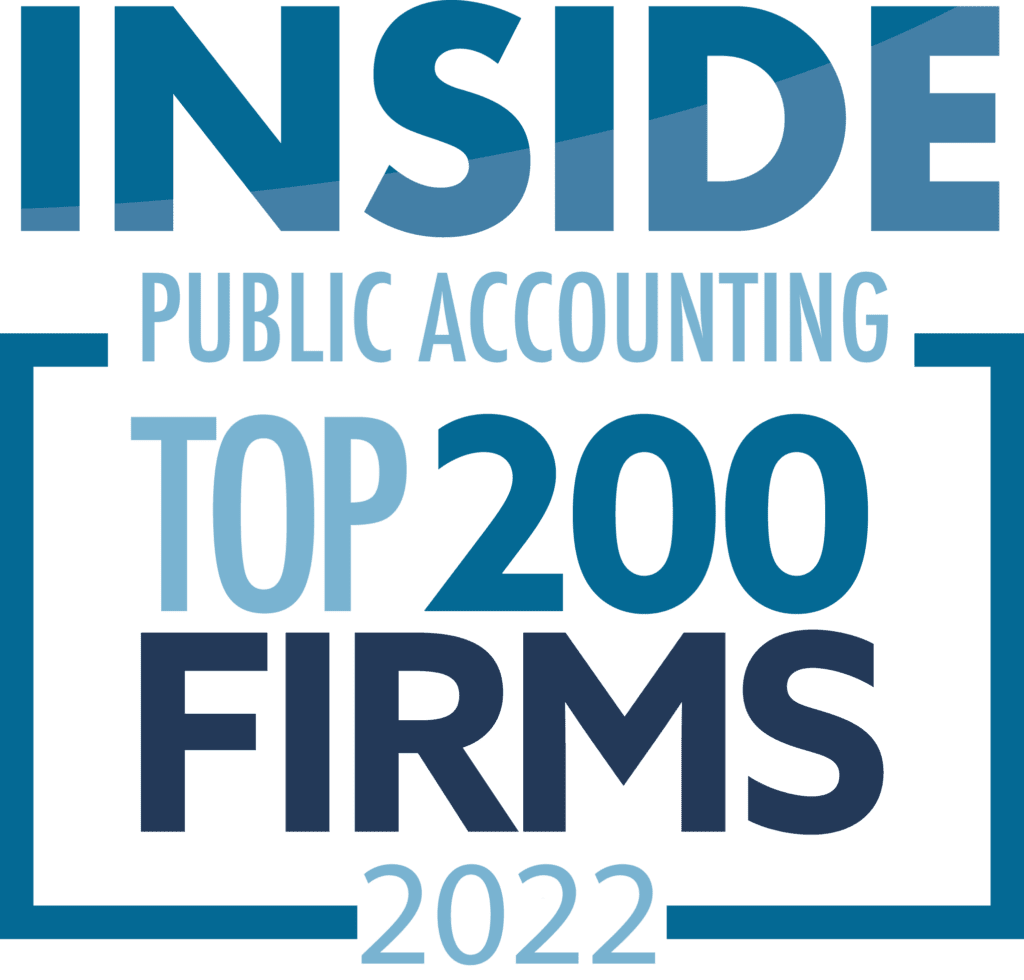 We are so grateful to our clients, team members, and friends of the firm who allow us to serve them. For the 2022 year, YHB has moved up 6 spots compared to the 2021 survey, landing us at spot 121. We are committed to reminding a steadfast partner focused on helping clients grow confidently.
IPA 100, 200, 300 and 400 firms are ranked by U.S. net revenues and are compiled by analyzing the more than 600 responses received for IPA's Survey and Analysis of Firms with a 92% return rate of participating firms.
---
About YHB: We are all about you. At YHB we are passionate about finding custom solutions to help you thrive. As a leading CPA and advisory firm, we work with some of the most innovative and passionate leaders and organizations across the region. Established in 1947, we offer clients comprehensive accounting, auditing, tax, wealth management and risk advisory services. In addition to serving individuals, estates and trusts, the firm has extensive experience in working with both public and private businesses.
Please direct all media inquiries to Jeremy Shen at 540.662.3417 or Jeremy.Shen@yhbcpa.com
About INSIDE Public Accounting: INSIDE Public Accounting (IPA), founded in 1987, is published by The Platt Group. The Platt Group publishes both the award-winning INSIDE Public Accounting newsletter and the award-winning National Benchmarking Report, along with other key reports on the profession. The Platt Group assists firms to become more successful through a variety of services.