YHB has been Named 12th on Accounting Today's Fastest-Growing Firms in the U.S. — 2021 list! The list is made up of 20 of the industry's fastest growing accounting firms across the United States and taken from the publications annual survey of top firms nationally.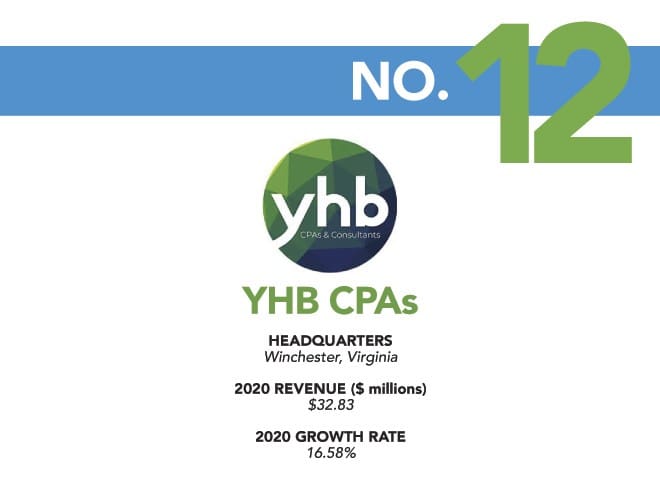 "Our goal is to enthusiastically provide clients with premium service and create a culture where our team members can thrive," said Scott Moulden, Managing Partner. "One of the rewards in staying true to these commitments is growth. We don't take these kinds of achievements lightly and are truly grateful for the hard work it took to make this happen. We celebrate this today with you all and look forward to exciting things to come in our future."
---
About Us: At YHB, we are all about you. That is why we take a holistic approach to assisting clients with growing, managing, and protecting their hard work. With passionate professionals across 8 locations, we partner with many of the regions most trailblazing and passionate leaders and organizations. Our team offers comprehensive accounting, auditing, tax, wealth management & risk advisory solutions to clients of all sizes.