YHB has been named 24th on Accounting Today's Fastest-Growing Firms in the U.S. — 2023 list! The list is made up of 25 of the industry's fastest growing accounting firms across the United States and taken from the publication's annual survey of top firms nationally. YHB saw 28.7% growth and the addition of two offices in Maryland. Demand for accounting and consulting services has skyrocketed over the past few years, resulting in the industry as a whole expanding rapidly.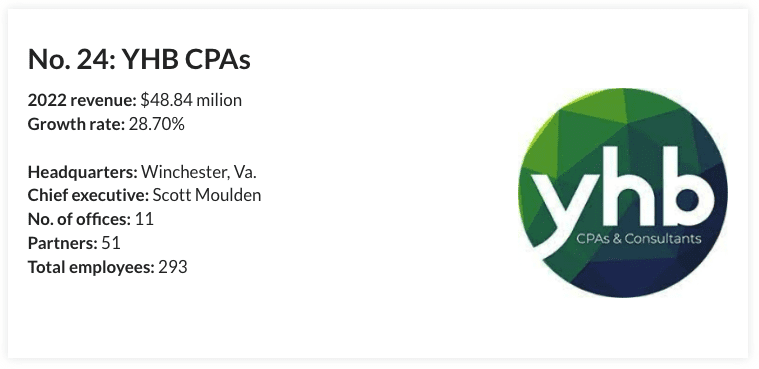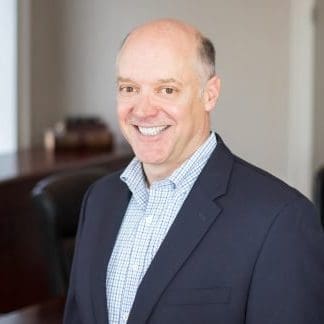 "While being one of the fastest growing firms in the United States is exciting, that has not been our primary goal," said Scott Moulden, CEO of YHB. "We have been positioning YHB to become a leader in technology and client service. This focus has led to the type of growth we are experiencing as a firm. All the credit for this goes to our incredible team members at YHB, however. The people here are what makes this exciting."
---
About Us: At YHB, we are all about you. That is why we take a holistic approach to assisting clients with growing, managing, and protecting their hard work. We partner with many of the region's most trailblazing and passionate leaders and organizations. Our team offers comprehensive accounting, auditing, tax, wealth management & risk advisory solutions to clients of all sizes.