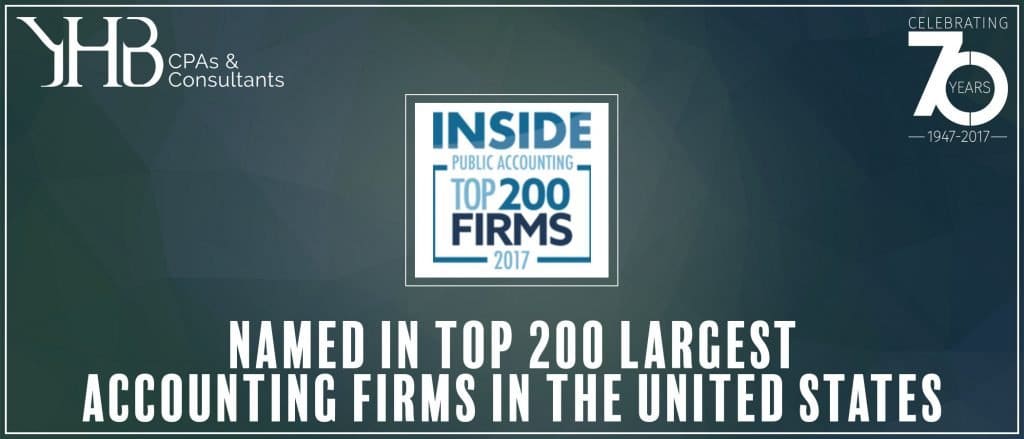 Once again, YHB has been named in INSIDE Public Accounting's 27th annual ranking of the largest accounting firms in the nation, the IPA Top 200. We are so very grateful for our YHB team members, clients and communities that have been allowing us to serve them for 70 years.
IPA firms were ranked by U.S. net revenues and compiled after reviewing 587 responses submitted to IPA's Survey and Analysis of firms this year. For more information on all the firms ranked, click here.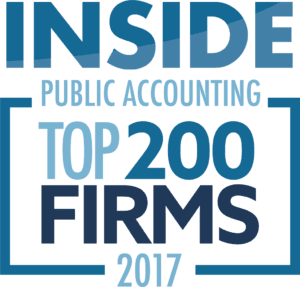 ---
About YHB
Yount, Hyde and Barbour (YHB) is a leading certified public accounting and consulting firm with 7 strategic locations. Established in 1947, YHB offers comprehensive accounting, auditing, tax and risk advisory services to clients. In addition to serving individuals, estates and trusts, the firm has extensive experience in working with both public and private businesses.
Please direct all media inquiries to Jeremy Shen at 540.662.3417 or Jeremy.Shen@yhbcpa.com
---
About INSIDE Public Accounting
INSIDE Public Accounting (IPA), founded in 1987, is published by The Platt Group. The Platt Group publishes both the award-winning INSIDE Public Accounting newsletter and the award-winning National Benchmarking Report, along with other key reports on the profession. The Platt Group assists firms to become more successful through a variety of services.