To our YHB Community,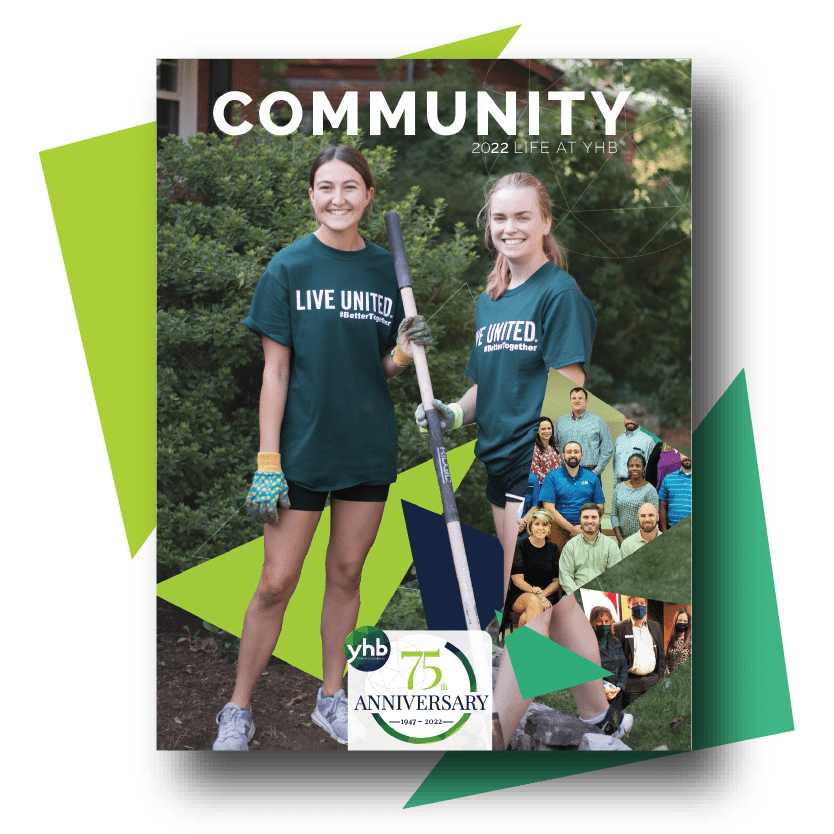 I am continually honored to have the privilege of sharing this newsletter with you each year. For many, 2021 was a return to a more normal way of living. As COVID-19 loosened its grip on everyday life, we finally saw some light at the end of the tunnel. While we move forward in this new normal of hybrid environments, we are very excited to be reuniting in-person again for events like our Construction and Not-for-Profit Symposiums. Regardless of the circumstances, it did not slow our team from living out our mission in 2021.
Generally, I am not one to lead off with talking about awards YHB has won, but I'm going to mention one specifically. In March of 2021 YHB was awarded the Large Business of the Year award given by the Top of Virginia Regional Chamber of Commerce. I share this story because it shows the passion and dedication in which our team serves the community. What I find most impactful is the deep appreciation our extended YHB community (you) have for our relationship. To say I'm proud to be part of YHB is an understatement.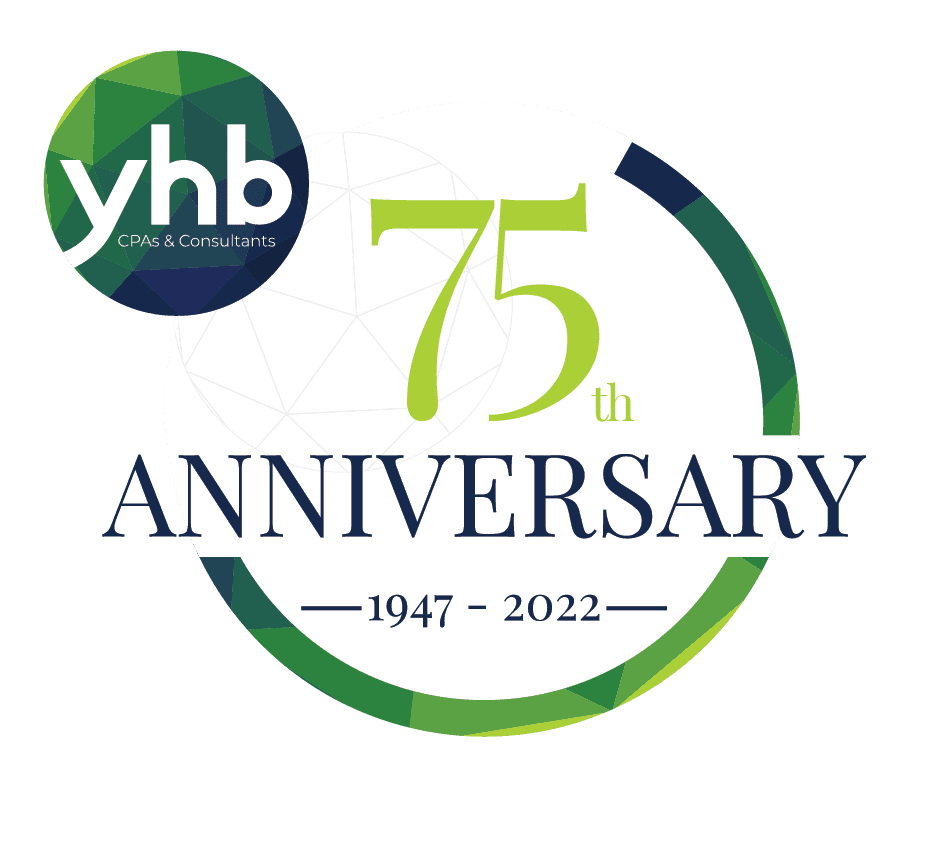 This leads me to what has become a tradition in my opening words for these newsletters, a theme as I look back on the year and what is to come. I cannot help but simply summarize it in one word – grateful.
Working with leaders and team members at all stages of their career here at YHB, I know they echo this same sentiment of gratefulness. Yes, as an organization we have grown and been forced to adapt to new technology, our goals through all of this will always be our guiding star. To summarize, we will commit to taking proactive steps in finding ways to serve our clients better each day and provide industry leading opportunities for our staff to grow at YHB.
I believe our team members care deeply about our community (which, again, includes you). It is always a joy for me to provide a preview into what that means each year through this newsletter. I truly wish you the best in 2022.
We are grateful for the opportunity to walk alongside you.
Sincerely,
Scott Moulden, CPA
Managing Partner