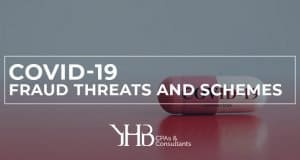 Like the coronavirus (COVID-19) pathogen itself, incidents of COVID-19 fraud are surging and financial losses are piling up. The Federal Trade Commission (FTC) reports that the number of 2020 COVID-19-related complaints doubled in just one recent week. As of March 31, losses attributed to the outbreak stood at $5.9 million. Here are some of the scams criminals are perpetrating.
Bad medicine
Although travel and vacation company disputes top the FTC's most recent list of COVID-19 complaints, most of these relate to cancellations and refunds, not fraud. Much more worrying for American consumers are the many online vendors hawking suspect treatments and tests. On March 9, the FTC sent warning letters to seven companies advertising everything from virus-fighting tea to essential oils. The Commission has informed companies that don't immediately cease making such false claims that they face legal action.
For the record, the Food and Drug Administration hasn't approved any vaccines, drugs or at-home tests as effective in the fight against the virus. Fortunately, it's relatively easy to protect yourself from ineffective and potentially dangerous products. Simply ignore pitches that sound too good to be true.
If you want to get tested for COVID-19, visit the Centers for Disease Control and Prevention's (CDC's) website at cdc.gov for information. Contact your healthcare provider directly if you're experiencing symptoms of the disease.
Law enforcement on the case
The FBI and U.S. Attorney's office are also closely tracking COVID-19 fraud. A recently assembled task force warns consumers and businesses about several novel scams, including:
App malware. Fraudsters are creating new — and hacking existing — mobile apps that supposedly provide COVID-19 data. In fact, the apps are infected with malware that gathers financial and personal information.
Healthcare provider scams. Some people have received calls from a "doctor" or "hospital" that claims it treated a family member and demands payment. Know that recent federal legislation makes most COVID-19 testing and treatment free.
Hot stocks. There's nothing new about investment scams, but con artists are using the pandemic to promote dubious stocks. You might hear, for example, that a pharmaceutical company's stock will soon go through the roof because it has a miracle drug in the pipeline. Bottom line: Check with a trusted advisor before investing your money.
Exercise skepticism
As always, exercise caution when answering the phone, opening email and reading texts. These days, scammers may claim to represent the CDC or another government agency to try to con you out of money or personal information. When in doubt, be skeptical. And if you believe you've fallen for a scam or are worried about protecting your assets or your business from fraud, contact us.
© 2020
---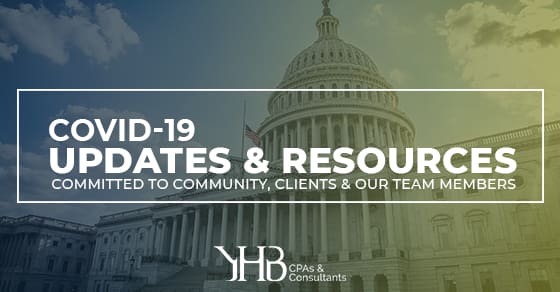 ---
Questions? We can Help.