I think it's exciting to dream of the technology to come and how it could make our lives easier. I will admit, after listening to Life 3.0 by Max Tegmark, the ethical decisions we will need to make with Artificial Intelligence as a society over the next 10-50 years is a bit daunting. We can save that discussion for another article though.
The technology you employ today (servers, workstations, communication tools) have a product lifecycle. It begins with the day the product is released until the day the vendor no longer provides support. Once support for the technology has ended, hot fixes, bug fixes, updates, and technical support will no longer be provided. Having unsupported software and hardware increases the risk associated with viruses, spyware and other malicious software. It can also create privacy and compliance concerns.
Below is a list of Microsoft technology and the current end-of-support dates. On some technologies, Microsoft will have different end-of-support dates depending on the service release or patch you are using. There may be options to receive Microsoft support (at a cost) beyond these dates but that would be introducing unwarranted risk.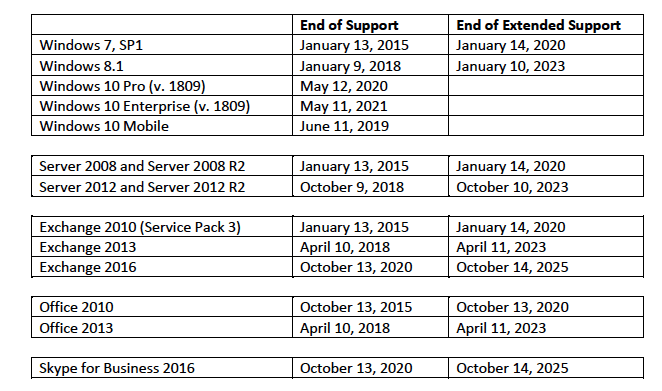 It's tempting to see the Extended Support dates and further delay the capital expenses associated with upgrading. However, you will not be able to take advantage of new functionality and security features within the newer product offerings.
To obtain more information about the product lifecycle for these or other Microsoft products visit the following location: https://support.microsoft.com/en-us/lifecycle/search
---
About the Author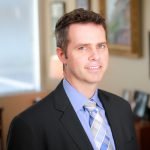 Stephen is a Manager at YHB and serves on the Risk Advisory Services Team. Stephen has extensive experience in IT Audit and Advisory Services.  His background includes internal and external IT Audit services for state and federal agencies and  Fortune 500 companies in retail, manufacturing and financial lending