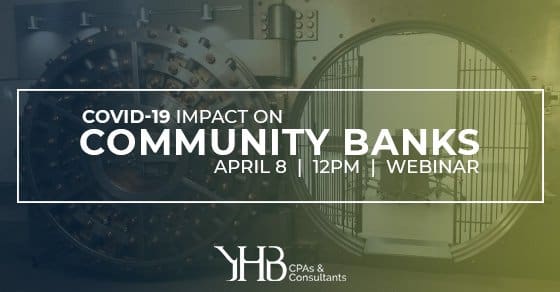 April 8th | 12:00pm
As the United States economy and daily life is being reshaped by COVID-19, maintaining "normal" business functions during these times is a challenge.
Join us as our Community Bank Team experts provide updates on accounting, regulatory, tax, I.T. and HR issues caused by this pandemic. During the webinar we will cover the most pressing issues you are facing amid COVID-19 and practical advice to help you grow confidently during and after this unprecedented challenge.
Join us via Webinar on April 8th, 2020 at 12:00pm
Webinar will begin promptly at 12:00pm. Questions may be submitted during registration
---
Meet Your Speakers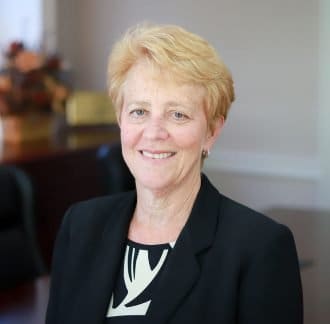 Neile Martin
In addition to being responsible for the firm's human capital, Neile frequently consults with clients on a variety of talent management issues including recruiting, employee relations, strategic planning, policy development and compliance. Neile's professional career in Human Resources has given her experience across nearly all areas of Human Resources and industries, including Healthcare, Hospitality, and Professional Services.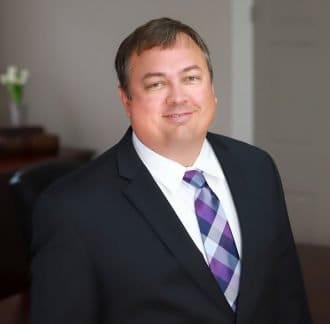 David Henning
A tax specialist who works in depth with his clients, his focus is on banks and closely held businesses. Offering an extensive array of services, he is a trained business mentor and coach, providing advanced levels of strategic planning for owners and managers, consulting with management on a variety of critical business decisions including accounting systems implementation, changes in business operations, mergers and acquisitions, and developing growth and exit strategies.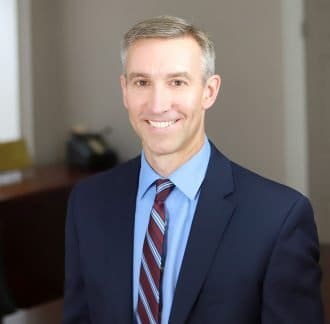 Tom Milburn
For years, Tom has dedicated his practice to providing accounting, auditing, and advisory services to community banks throughout the region. Because Tom has worked with banks for more than 10 years, he excels in conducting internal, external and SOX 404 audits, assisting with SEC and financial reporting, and providing tax compliance services to financial institutions. While he has expertise in consulting about internal controls and SOX implementation, Tom's comprehensive knowledge of the community banking industry enables him to meet the full range of a client's accounting service needs.
---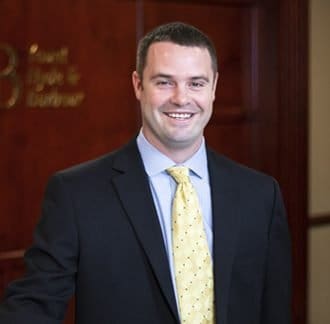 Drew Throckmorton
Drew has worked exclusively for YHB's bank team. Because of this industry expertise, Drew excels in conducting internal, external, and SOX 404 audits to financial institutions throughout the Mid-Atlantic. He also has extensive experience working with SEC and financial reporting and SOX/FDICIA implementation and consulting. Drew's extensive knowledge of the community banking industry enables him to meet the full range of a client's accounting service needs.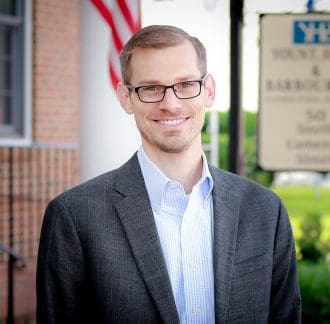 Bryan Newlin
In his role as IT Audit Principal, Bryan is responsible for IT audit program design, engagement quality, IT audit staff training and development, and the firm's Vulnerability and Penetration testing practice.
Bryan became a Certified Information Systems Auditor and Certified Public Accountant in 2008, and Certified Information Technology Professional in 2011.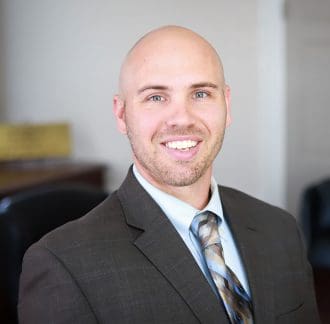 Luke Gore
Luke is an audit leader for the bank team. He is actively involved in providing audit and accounting updates, training for the team, and maintaining audit programs and policy. Luke has worked exclusively for the bank team since graduating from Virginia Tech in 2009, performing external audits, internal audits, bank tax services and FDICIA/SOX consulting.
---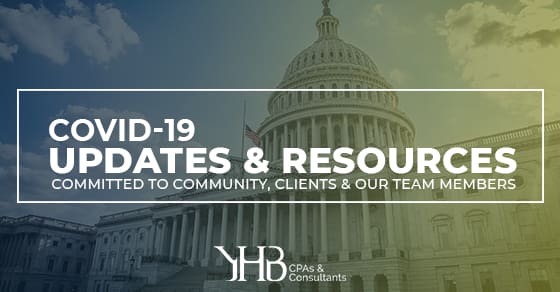 Questions?
---