[ updated March 27, 2020 | 11:30am ]
The U.S. Small Business Administration (SBA) has released several resources to assist small businesses impacted by the COVID-19 including low-interest disaster loans. We will update this page as health and government officials continue to release new funding, grants and resources. Contact us with any specific questions and we can help you discuss your options.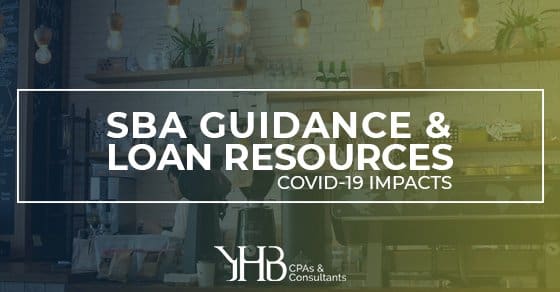 Economic Injury Disaster Loan
Small business owners in all U.S. states are currently eligible to apply for a low-interest loan due to COVID-19. To apply for the loan and find additional information on the SBA's Economic Injury Disaster visit here. Applicants are encouraged to apply online.
These loans are intended to help small businesses recover from the financial impacts and may be used for a variety of things such as: fixed debts, payroll, accounts payable and other bills.
According to the SBA, Economic Injury Disaster Loans (or working capital loans) are available to small businesses, small agricultural cooperatives, small aquaculture businesses and most private non-profit organizations. To qualify organizations will have to meet SBA's acceptable levels of credit history with the SBA, be able to repay the loan and "..be physically located in a declared county and suffered working capital losses due to the declared disaster, not due to a downturn in the economy or other reasons."
Ultimately, the SBA says business must demonstrate the long term ability to repay the loan and is not specifying an answer on credit score as they are taking into account individual circumstances given the impact of COVID-19.
How much are organizations eligible for?
The SBA has advised eligible entities may quality for loans up to $2 million with interest rates at 3.75% for small businesses and 2.75% for not-for-profit organization with terms up to 30 years. Eligibility for these loans are based on the size and type of business, including financial resources it has available.
It is important to note that any Economic Injury Disaster Loans over $25,000 will require collateral. However, "SBA will not decline a loan for lack of collateral, but requires borrowers to pledge what is available. "
Who is NOT eligible?
The SBA has made it clear who is not eligible for Economic Injury Disaster Loans. Below is a list of types of organizations the SBA listed:
Agricultural Enterprises -If the primary activity of the business (including its affiliates) is as defined in Section 18(b)(1) of the Small Business Act
Religious Organizations
Charitable Organizations
Gambling Concerns (Ex: Concerns that derive more than 1/3 of their annual gross revenue from legal gambling activities)
Casinos & Racetracks (Ex: Businesses whose purpose for being is gambling (e.g., casinos, racetracks, poker parlors, etc.) are not eligible for EIDL assistance regardless of 1/3 criteria above.
---
Guidance for Businesses and Employers
Health and government officials are releasing new information daily to keep workers safe and healthy during this time. You can find the most-up-to-date information from the Centers for Disease Control and Prevent (CDC).
The CDC's Guidance for Businesses and Employers has recommended strategies that may help workplaces in planning considerations. The CDC continues to update this daily.
Some of these strategies include:
Encourage sick employees to stay home
Make routine cleaning a priority
Advise any employee traveling to check the CDC's Traveler's Health Notices
Maintain open communication with employees if a staff member becomes sick with Coronavirus or has a family member infected.
---
Stay up-to-date on the latest resources and news concerning COVID-19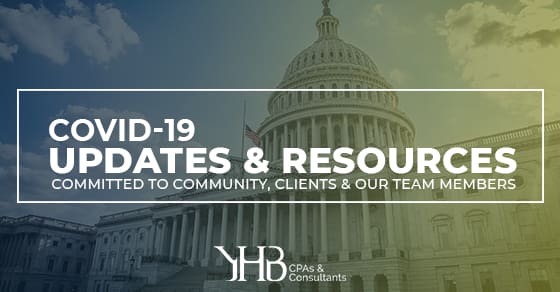 ---
Questions? We can Help.