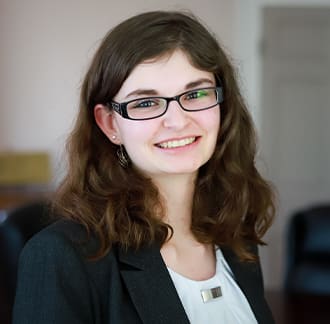 Madison Dela Vega
CPA
About Madison
Madison began her professional career at YHB in 2018 after graduating from West Virginia University with a Bachelor's Degree in Accounting. She later earned her CPA certification in 2019.
Expertise
Madison works on various internal and external audit engagements for private and public financial institutions of all sizes as part of YHB's Financial Institutions Team. Madison's external audit clients range from private institutions to SEC reporting companies. In addition, she works with several financial institutions in an internal/FDICIA/SOX compliance audit capacity.
Memberships & Awards
Madison is an active member in the Virginia Society of Certified Public Accountants (VSCPA) and American Institute of Certified Public Accountants (AICPA) and regularly participates in continuing education courses.
She also received the Firm's "ELITE" (Exceptional Leadership in Trust and Excellence) award for Breakout Performance in 2020.