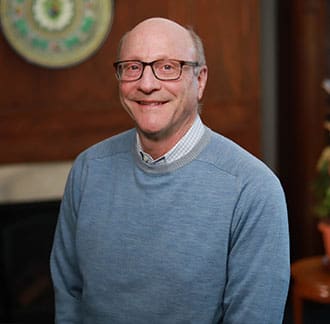 Larry Goldberg
DDS, CPA
About Larry
Larry is a graduate of University of Maryland, where he received a degree in Economics in 1976, as well as a DDS from UMD's Dental School in 1980. He joined YHB in 2022 with Glass Jacobson, bringing over 25 years of experience. At Glass Jacobson, Larry served as the Director of their Dental CPA Practice, helping his dental clients grow their practices and make smarter decisions about dental practice startups, equipment purchases, retirement plans, expansions, practice mergers, exit strategies, and other dental practice matters.
Experience
After practicing as a dentist and dental practice owner for over 17 years, Larry made a career change and since 1997 has been advising dental practices as an accountant and business advisor. Larry is a strong advocate of tax planning for dental practices in order to avoid "surprises" at tax filing time.
Larry has contributed dental practice articles to the Madow Brothers Newsletter. He has been interviewed concerning dental-related tax and accounting issues for the Madow Brothers Audio Series CDs. Larry has spoken to the advanced general dentistry residents and fourth-year dental students at the University of Maryland Dental School for several years. Topics included "life as a dentist," "after dental school," and "personal finance." Larry enjoys teaching the dental students and residents these important professional and life lessons and looks forward to this continuing in the future. Larry is also an investment advisor representative.