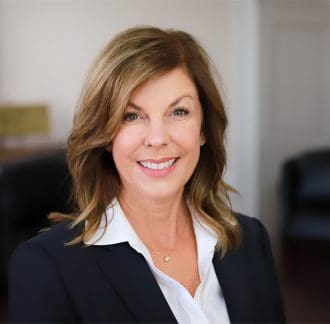 Kimberly P. Belcher
CPA
About Kim
In addition to over 25 years of experience in public accounting, Kim has five years of experience as a CFO of a financial institution.  She has a B.S. degree in accounting from Virginia Tech and is a member of the American Institute of Certified Public Accountants, the Virginia Society of Certified Public Accountants as well as the Institute of Internal Auditors. She is the proud mother of one daughter, one dog, and one cat.
Experience
Kim provides accounting, auditing, tax and advisory services to community banks and has been named a Super CPA in auditing by Virginia Business magazine. A key member of our Bank Services Team, Kim leads the Community Bank teams quarterly CFO Peer Exchange in conjunction with the Virginia Bankers Association.  She is a frequent speaker at various banking association conferences including the Virginia Bankers Association, the Virginia Association of Community Banks and the Maryland Bankers Association and has taught classes on internal auditing and led workshops on recent accounting pronouncements pertinent to the banking industry.
Expertise
Kim's experience as a bank CFO has given her a deep, hands-on knowledge of bank operations. She also is skilled at conducting external audits of private banks and public companies, and in advising clients about accounting for mergers and acquisitions and capital raises. Kim leads the firm's internal audit practice and pioneered our audit approach and programs.
Approach
Kim finds that spending time with clients is the best way to learn how they operate, what their needs are, and how to best serve them. To this end, she analyzes key processes to find out how bank employees perform their tasks, and looks at ways to improve control structure while also improving efficiency.  She then helps clients develop any needed remediation plans.