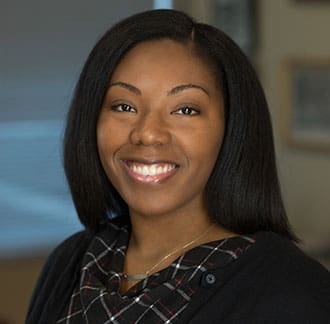 Felicity Morris
MSA, EA
ABOUT FELICITY
Felicity began her career as a Tax Supervisor with Yount, Hyde & Barbour in 2020 and has since been promoted to Tax Manager out of our Richmond office. Felicity is a graduate of William & Mary, where she received her Bachelor of Administration degree in Finance in 2011. She then went on to earn her Master of Science in Accounting from Liberty University in 2014. She also obtained her Enrolled Agent (EA) license in 2022.
Other Interests & Awards
Felicity serves as Vice Chair of the Richard Bland College Foundation Board, is a member of the National Association of Black Accountants, and is active in YHB's first affinity group, NOBA (Network of Black Accountants). She was also asked to speak at Virginia Commonwealth University's Accounting Professionals Bootcamp, where she highlighted essential skills needed to be successful in the workplace.
Outside of work, Felicity loves to fellowship with friends and family, hiking, biking, and traveling.