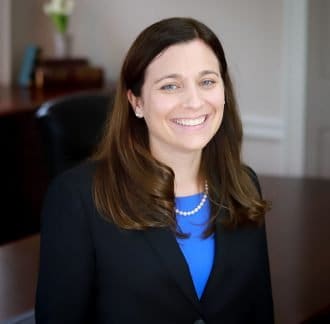 Christen Orndorff
CPA, MBA
About Christen
Christen is a Principal based in our Winchester office. She received her Bachelors degree in Accounting and Finance in 2006 and her Master of Science in Accounting in 2007 from the University of Virginia. After graduating she spent time as an Analyst at Accenture then as a Senior Associate at PricewaterhouseCoopers in McLean, VA.
Christen joined YHB in 2011 working across the Firm providing tax and advisory services to clients. After several years of working at YHB Christine returned to the University of Virginia to successfully receive her Masters of Business Administration in 2017.
Expertise
Christen provides a sounding board for business owners ideas and suggests ways to address challenges and help you take care of daily operations and plan for the future of your business.
Her specialized understanding of a wide variety of industries enables Christen to deliver exceptionally effective service and advice. Her community of professional contacts allows her to quickly connect you with the other resources you may need to achieve your objectives.
Whether you need a bookkeeper for your startup, a part-time CFO for your growing business, or a replacement for someone who's left, Christen is ready help you exceed expectations.
INVOLVEMENT & MEMBERSHIPS
American Institute of Certified Public Accountants (AICPA)
Virginia Society of Certified Public Accountants (VSCPA)
Education
University of Virginia
2006 – Bachelor of Science in Commerce, Concentrations in Accounting and Finance
2007 – Master of Science in Accounting
2017 – Master of Business Administration