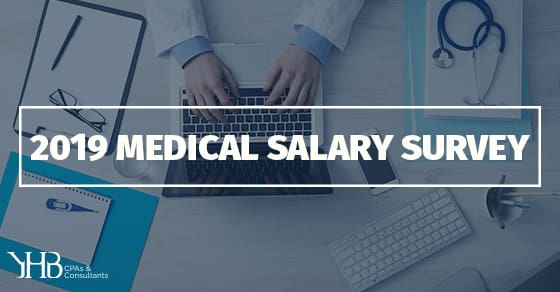 Thank you for participating in YHB's Salary Survey.  In order for your practice to benchmark against the entire region, we request your participation to accurately reflect the results.
Because the data will be easier to compile for surveys completed on-line, we strongly urge everyone to complete the survey online.  If you prefer to complete the survey manually, please contact us.
Please complete the survey by October 31st so that the results can be compiled in a timely manner.  The final report will be e-mailed to all participants in the Annual Salary Survey in December.
All information will be kept strictly confidential.  We sincerely thank you for your participation.  If you have any questions, please contact us.
---
YHB Salary Survey Instructions
Please list each employee's position individually with his or her hourly rate.
Do not list salary ranges
Please indicate if employee is full-time or part-time. Full time = 32 or more hours per week.  Part-time = less than 32 hours per week.
Number of years experience should include all years of experience, not just the years with the practice.
We understand it can be difficult to classify your practice's employees into the defined categories, but please try to label each employee using the definitions provided below.
---
YHB Salary Survey Position Descriptions
Business Office:
Receptionist – Telephone duties, appointments, checking patient in and out.
Multi-Purpose Employee – Receptionist duties as well as assisting doctors, preparing exam rooms and/or handling insurance, filing and some transcription.
Transcriptionist – Primarily transcription and correspondence
Medical Secretary – Administrative secretarial work
Patient Account Representative – Collection specialist
Bookkeeper – Bookkeeping, accounts receivable, payroll, etc.
File Clerk – Pulling and filing charts and correspondences
Supervisor – Manages all aspects of a department (Billing & Collections, Insurance, etc.)
Billing Clerk – Data entry or research of insurance and/or billing related activities
Coder – Research, data entry or review of coding activity. If the employee has obtained certification, please indicate so with an asterisk.
Sole Employee – Responsible for clerical and administrative office duties.
Surgical Scheduler – Responsible for scheduling of surgeries.
Office Manager – Staff scheduling; management of at least two employees; supervision of bill paying, deposits, etc.
Administrator – Managing of administrative duties including but not limited to HR, IT, marketing, compliance, bookkeeping, etc.
Clinical:
Registered Nurse – Provides comprehensive general nursing care to patients; may be responsible for supervision of LPNs.
Licensed Practical Nurse – Provides practical or vocational nursing care to patients; may also be responsible for supervision of unlicensed nursing assistants.
Clinical Assistant – Assists physicians in examination and treatment of patients, and performs clerical tasks related to administration of office.
X-Ray Technician – Produce X-ray films of parts of human body for use in diagnosing medical problems and prepare patients for testing.
Lab Technician – Performs a variety of routine tests and lab procedures for use in diagnosis and treatment of disease (i.e. urinalyses, clinical chemistry tests, blood counts).
Surgical Assistant – Assist physicians during surgical procedures. If the employee has obtained certification, please indicate so with an asterisk.
Phlebotomist – Draws blood from patients for analysis or other medical purpose.
Physician's Assistant – Provide diagnostic, therapeutic, and preventative health care services under the supervision of a physician.
Nurse Practitioner – A registered nurse who provides basic primary health care; can diagnose and treat common acute illnesses and injuries and prescribe medication.
---