Leading Edge Alliance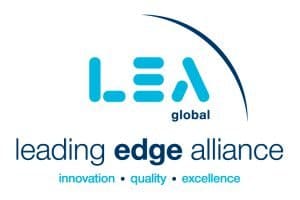 YHB is a member of The Leading Edge Alliance (LEA), an international partnership of independently owned accounting and consulting firms. LEA enables member firms to access the resources of a multibillion dollar global professional services organization, providing business development, professional training and education, and networking opportunities nationally and globally, around the corner and around the world.
In every business, small or large, new ways of working, competing, living and growing are developing every day. While other organizations are trying to cope with these changes, our firms embrace them. Because in a changing world, providing the right answers is what our business is all about.
Members are quality firms who are successful, have enduring client relationships, and long standing ties to their communities. The Alliance provides members with an impressive combination: the comprehensive size and scope of a large multinational company while offering their clients the continuity, consistency, and quality service of a local firm such as YHB.