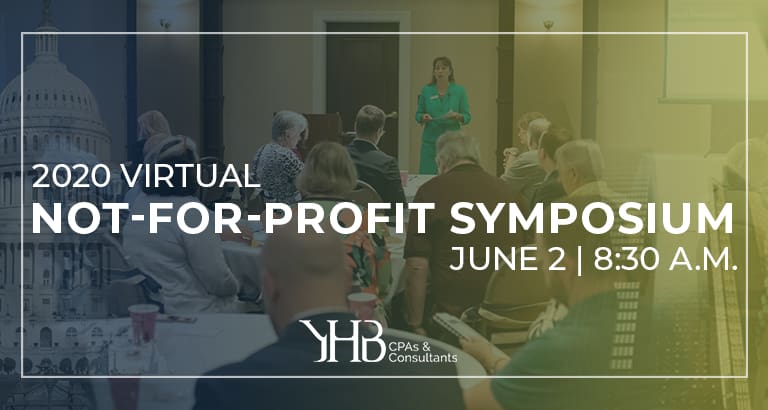 Join us for our 2020 Virtual Not-for-Profit Symposium!
June 2nd | 8:30 a.m. | Webinar
This event is free for all clients and friends of YHB and will qualify for 1.5 hours of CPE.
---
Topics Include:
Financial Reporting Considerations in light of not-for-profit industry developments and COVID-19
Moving Beyond COVID-19: EEOC/DOL Guidance & Getting Back to Business
Wages & Benefits Questions During The Coronavirus Business Downturn
General risk management in times of crisis
Protecting Your Not-for-Profit Against Fraud During a Crisis
Meet Your Speakers:
Olivia Hutton, CPA | YHB
Olivia began her accounting career at YHB in 1998, with a B.S. degree in business from Bridgewater College and a Certificate in Nonprofit Management, sponsored by the University of Virginia. Her career has focused on providing financial reporting services to nonprofit organizations, especially private schools, colleges, universities, associations and foundations. Because she specializes in conducting audits for nonprofit organizations, Olivia has a thorough understanding of applicable regulations and challenges not-for-profits face.
Timothy Hughes, JD | BKK
Timothy Hughes is the managing shareholder of Bean, Kinney & Korman. With over 20 years practicing as a construction and litigation attorney, he has extensive experience in litigation in both state and federal courts and in arbitration and mediation. His representative clients span a number of industries, including regional property owners and developers, general contractors and specialty subcontractors, associations and nonprofit organizations, a private local university, technology service providers and developers of technology products.
Doug Taylor, JD | BKK
Doug Taylor is a shareholder at Bean, Kinney & Korman focusing his practice on employment law. For nearly 25 years, Doug has provided legal representation to companies, higher education organizations and individuals on a wide range of federal, state and local legal matters, including discrimination, harassment, retaliation, termination, whistleblower retaliation, severance agreements, non-competition agreements, and more.
---
John McManus | Capital Bank
John McManus is a Senior Vice President/Commercial Banking Team leader. John has particular expertise in sophisticated Treasury Management and Deposit solutions within Capital Bank's Nonprofit and Trade Associations team. He has served on numerous nonprofit boards during his 20+ year career including Bridges to Independence, WEBA and the Alexandria Chamber of Commerce and currently volunteers with Arlington Partnership for Affordable Housing ("APAH") and SCAN of Northern Virginia.
Nikhil Bijlani | Capital Bank
Nikhil Bijlani is a senior financial services executive with an extensive track record in wealth management, sales development, retail, and finance. For almost 20 years, Nikhil has been a pivotal player within the financial services companies he has served, providing strategic planning, budget management, financial analysis, and marketing expertise. In his current role, Nikhil directs the integration of Capital Bank's products and services with all facets of e-banking and incorporates technology and other related applications into the bank's offerings.
Tom Ciolkosz | Capital Bank
Tom Ciolkosz is a Senior Vice President/Commercial Lender in Capital Bank's Nonprofits & Trade Associations team. With over 25 years as an active member of the trade association community, Tom provides unwavering dedication and exceptional insight on what matters most to your organization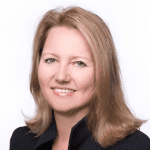 We will conclude the session with a panel of experts lead by Karen Coltrane from the The Leadership Center for Excellence answering some of the toughest questions not-for-profits are facing during this time. Please submit your questions when registering.
---
If you have any questions, please do not hesitate to reach out to us at 540.662.3417 or info@yhbcpa.com.